Personalized perioperative fluid management

A customized approach

Why we believe in a tailored monitoring approach
As much as patients differ from each other, monitoring needs can also vary from patient to patient. Therefore, a customized approach to intraoperative fluid management should be applied to control, track, and observe hemodynamics in a broad range of surgical patients.[1]
In an aging population with increased comorbidity, hemodynamic monitoring has become even more critical today to optimize perioperative fluid management.[1] Close monitoring of hemodynamics during anesthetic induction, surgery and postoperatively is proven to prevent adverse outcomes.[2]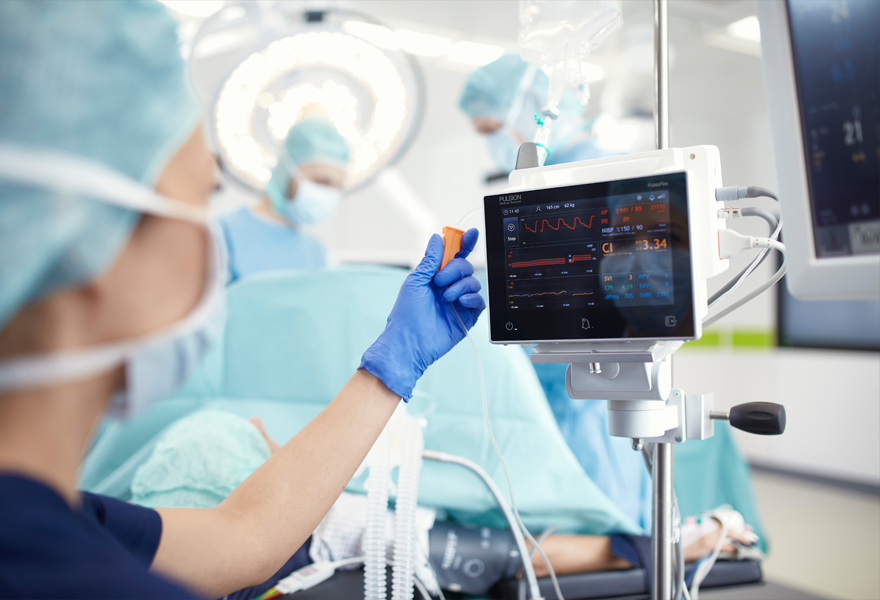 Blood flow monitoring for fluid management
Studies confirm: improved outcomes through intraoperative fluid management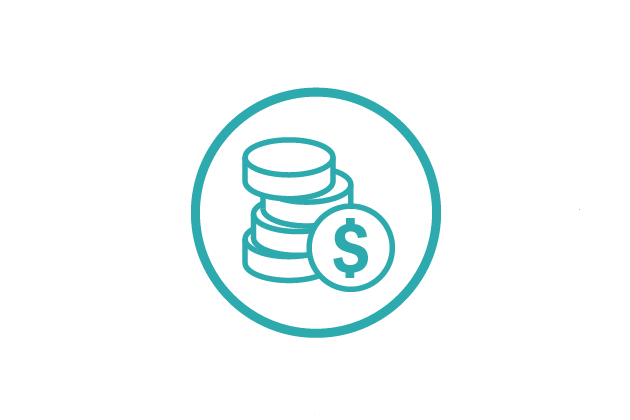 Numerous studies document that intraoperative individual goal-directed fluid therapy improves outcomes after surgery and has a beneficial input on hospital costs.[2],[4],[5] Additionally, the Enhanced Recovery After Surgery (ERAS) protocols recommend individualized intraoperative fluid optimization through hemodynamic monitoring.[6]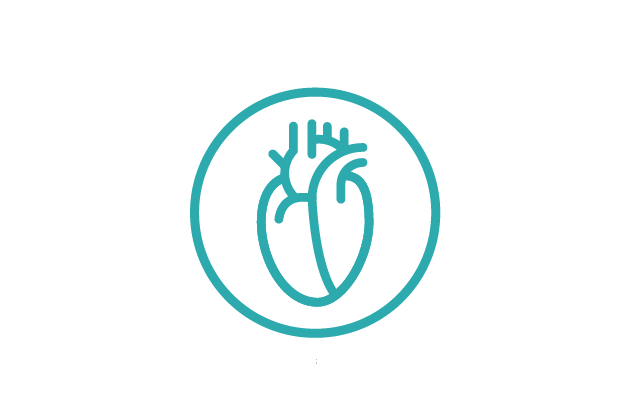 The importance of early detection of perioperative hypotension
Although it is difficult to find consensus on what constitutes intraoperative hypotension, studies clearly show that maintaining an intraoperative mean arterial pressure (MAP) greater than 65mmHg may reduce the risk of complications and adverse effects.[9]
Furthermore, studies suggest that limiting hypotensive blood pressure fluctuations to <30% of baseline could help prevent postoperative strokes.[10] Continuous, beat-to-beat blood pressure monitoring is a way to manage hemodynamic conditions in the operating room safely.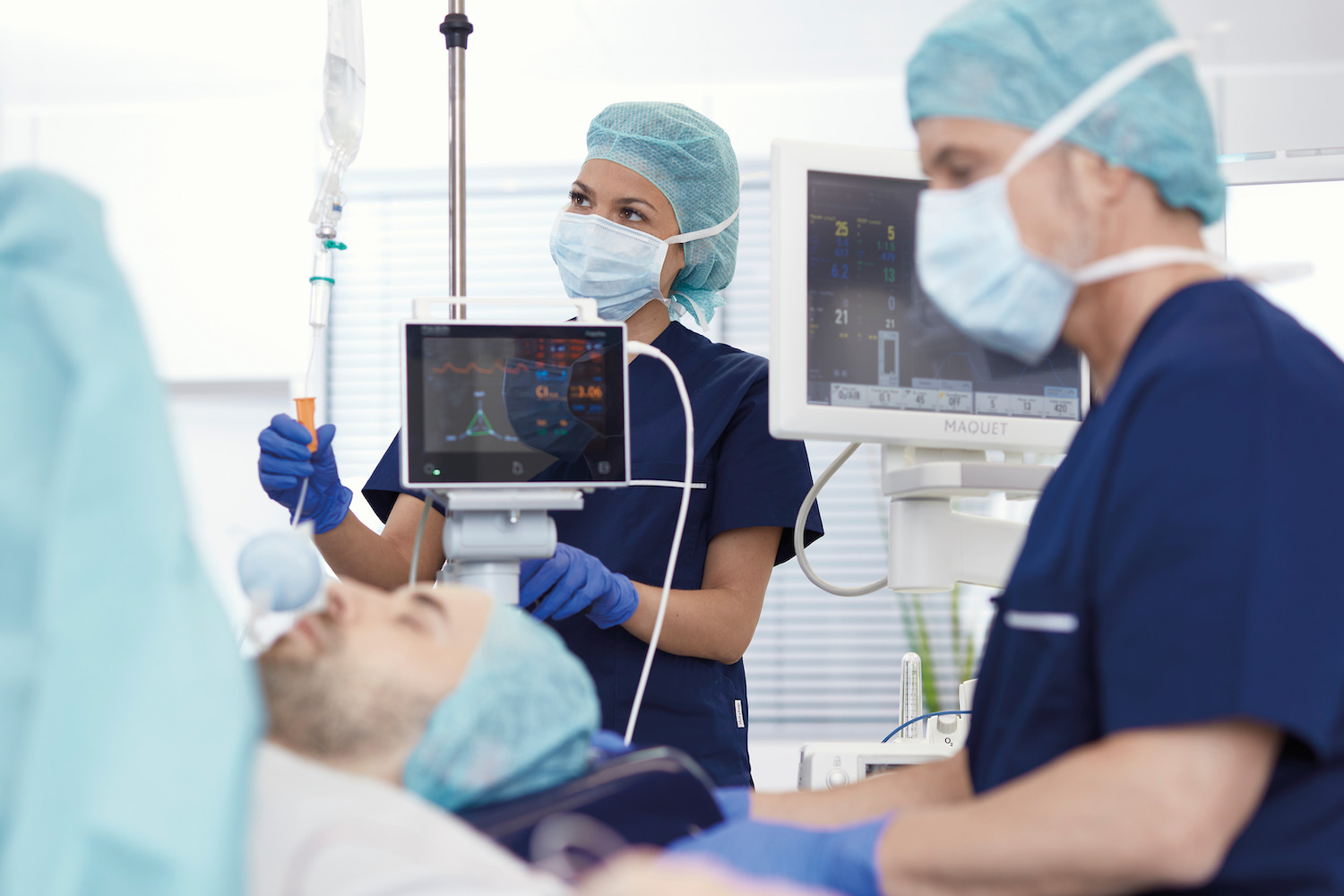 Keep your patient's fluid status balanced
Patients undergoing high- and medium-risk surgeries always benefit from close vigilance.[2] Optimal perioperative fluid administration is the key to a successful recovery.[2],[11] With a dynamic range of hemodynamic parameters, you can successfully optimize the best individual treatment for your patients.[12] Guide fluid therapy via dynamic parameters in order to optimize the balance between oxygen delivery and oxygen consumption.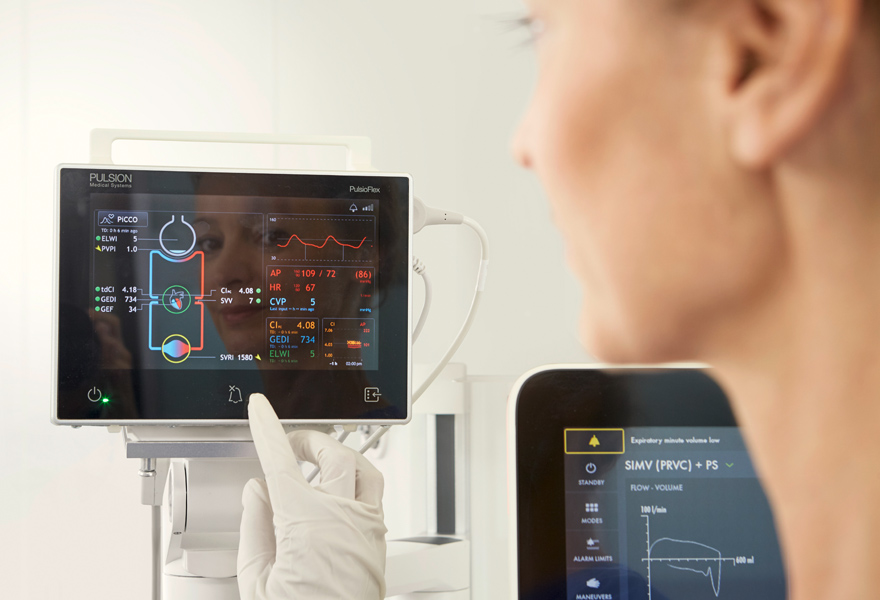 Identify your patients' risk level continuously
A summary of hemodynamic parameters at a glance, as well as the interaction of threshold values, enables immediate and targeted adjustment of treatment. Being continuously updated on any changes in the patient's hemodynamic condition helps to adjust therapy strategies tailored to each patient.