Vasoview 7xB Endoscopic Vessel Harvesting System
Endoscopic Vessel Harvesting with Vasoview Systems can improve patient outcomes with:
A less-invasive 2 cm (1 inch) incision
Significantly less risk of infection and wound complications [1]
More rapid recovery and far less postoperative pain [1]
Efficient harvest of either saphenous vein or radial artery
Improved patient satisfaction [1]
The Vasoview 7xB Endoscopic Vessel Harvesting platform provides EVH users with the key benefits of advanced technology in a familiar two handed format.
Vasoview 7xB is a seventh-generation device that offers flexibility and finesse without requiring significant changes to established methods for the harvest of the saphenous vein and radial artery.
Streamlined Dissection Tip
Designed for ease of dissection, improved tunnel creation, and optimal clarity.
Closed-System Insufflation
A closed system, with CO2 insufflation, designed to create clear long tunnel views, using innovative focal distal insufflation for further reaching visualization.
Bisector
Maximized tool extension and rotation results in optimal maneuverability for harvest of the saphenous vein or radial artery.
Robust 7 mm extended length Endoscope
A robust 7mm scope delivers extended reach, letting you get the most from each harvest.
Familiar Platform
Familiar platform with responsive controls enables you to work confidently and enjoy immediate productivity.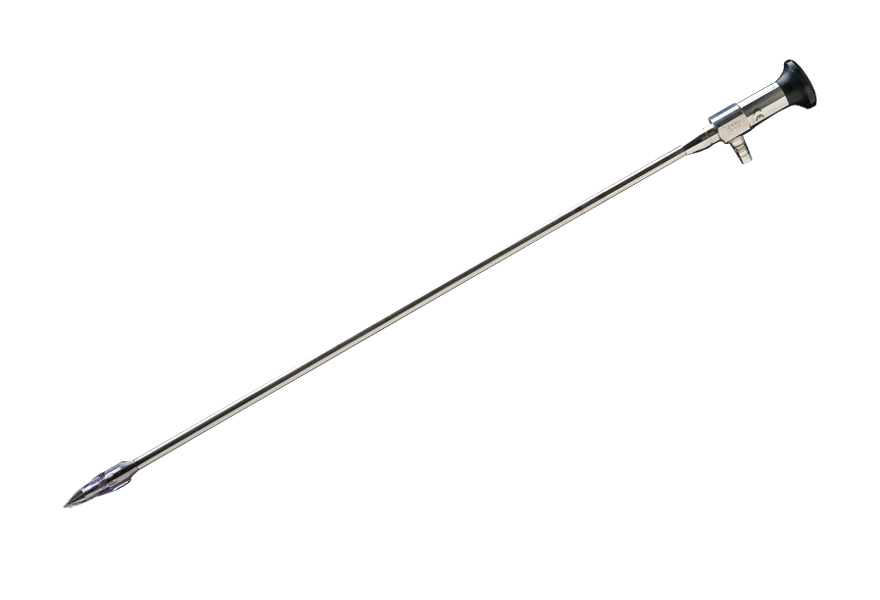 7 mm Extended Length Endoscope and Dissection Tip
The 7 mm Extended Length Endoscope with Dissection Tip is indicated for visualization of a surgical cavity and dissection in endoscopic procedures and other minimally invasive surgical procedures allowing access for vessel harvesting, and is primarily indicated for patients undergoing endoscopic vessel harvesting for arterial bypass.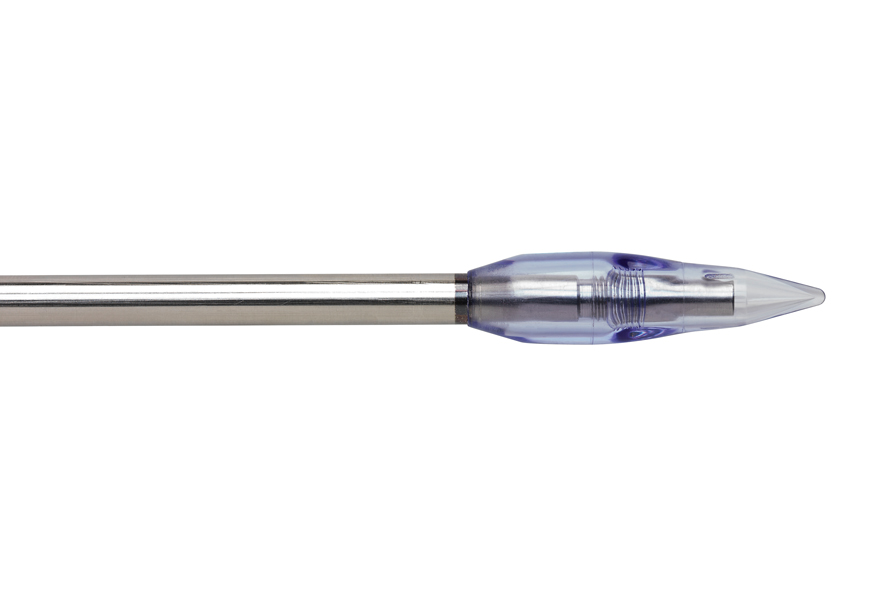 Extremity procedures include tissue dissection/vessel harvesting along the saphenous vein for use in coronary artery bypass grafting and peripheral artery bypass or radial artery for use in CABG.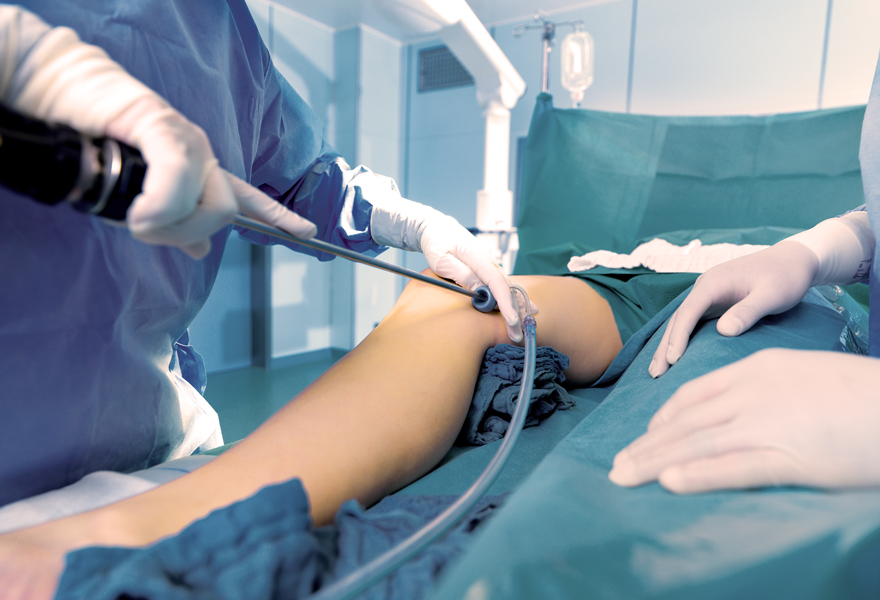 EVH Procedure
EVH stands for Endoscopic Vessel Harvesting. During a Coronary Bypass procedure, one or more healthy blood vessels will be taken (or "harvested") from the patient's leg, arm or chest to be used as "new" vessels for bypass grafts. There are three techniques for harvesting a vessel from the arm or leg for a CABG procedure: open, bridging and EVH. EVH uses special instruments to view and remove a blood vessel with less trauma to the vessel or to surrounding tissues than bridging or an "open" procedure.
In the past, one long incision was made from the ankle to the groin; this procedure is called an open procedure. It is highly invasive, often caused patients more pain than their chest incision, and resulted in a long scar.
An alternative, less invasive technique to the open procedure is called "bridging". Bridging enables harvesters to gain access to the saphenous vein through three or four smaller incisions of about three inches each.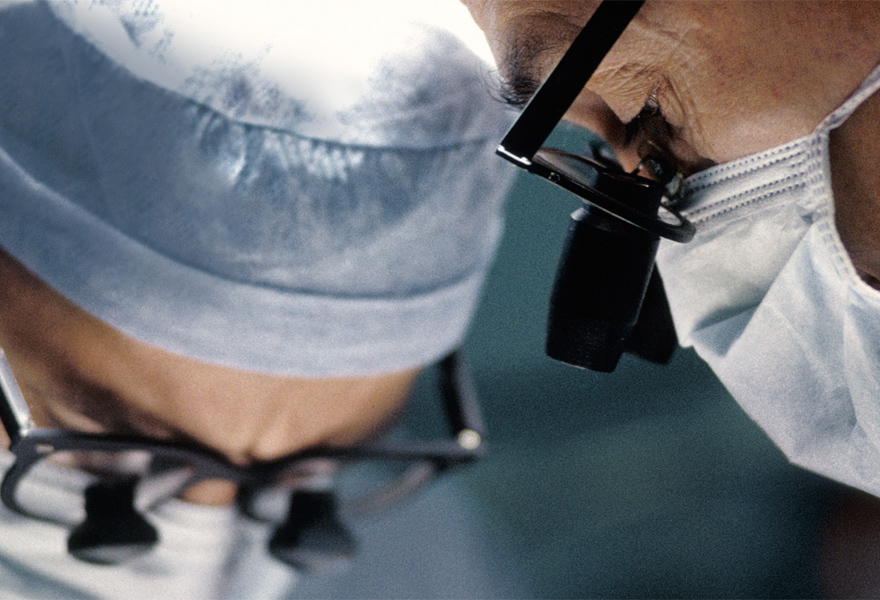 About EVH
EVH is minimally invasive and uses special instruments to view and remove the blood vessel. EVH usually requires one small incision about 2 cm long. The EVH procedure is performed at the beginning of heart surgery and can be used for the following vessels:
The greater saphenous vein, which runs the length of the leg
The radial artery, which runs from the wrist to the elbow in the arm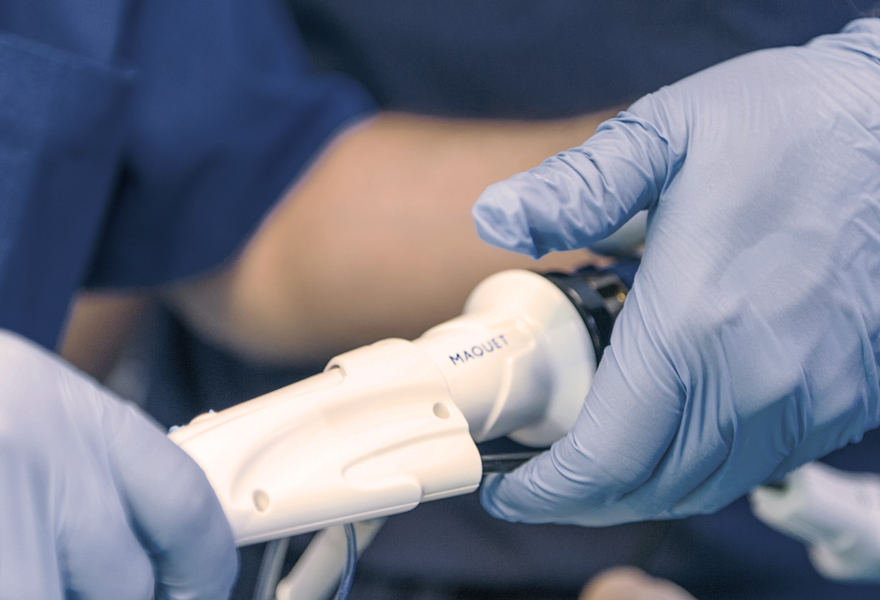 Benefits of EVH
There is generally little patient discomfort from endoscopic vessel harvesting, especially when compared to open or bridging procedures. In clinical studies, some important benefits have been shown in EVH including: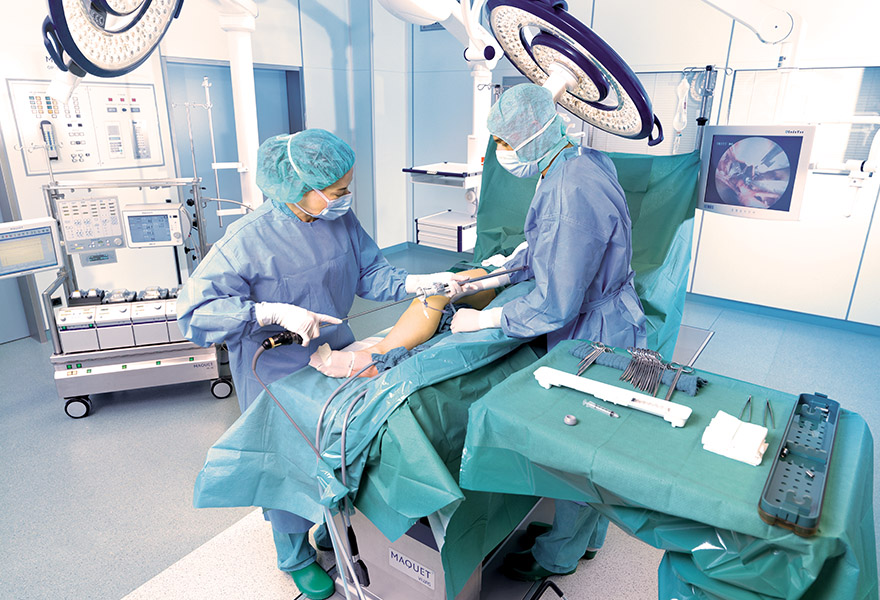 EVH as standard of care
EVH has been recommended as standard of care by many international medical societies:
ISMICS (International Society of Minimally Invasive cardiac Surgery) Endoscopic vein and radial artery harvest should be the standard of care for patients who require these conduits for coronary revascularization [1]
EACTS guidelines states: EVH should be considered to reduce the incidence of leg wound complications [2]
Marketing Sales - Brochures
Improve your knowledge with our eLearning and training courses
At Getinge Educational Institute, we have dedicated material for topics related to Intensive Care, Cardiovascular Procedures, Operating Room and Sterile Processing. We can support you with information about current technologies and best practices to boost your performance and productivity.
For more information about our onsite events or remote trainings, you can also contact your local sales & service representative.