Maximized throughput with enhanced safety
The 9122EW Cage and Rack Washer combines good design and smart solutions to deliver the highest levels of efficiency in cleaning your equipment. Low operational cost and high throughput that comply with best practices within the industry.
Safe and efficient vivarium washing solution
The Getinge 9122EW cage and rack washer is an automatic, large capacity, floor loading hydro-spray mechanical washer. That address the need to clean/decontaminate different animal cages used in the Vivarium.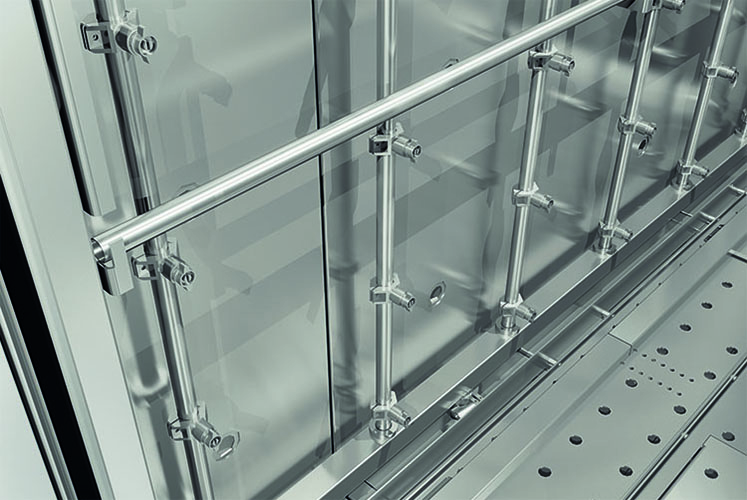 Optimal cleaning performance
108 individual wash/rinse nozzles on a vertical oscillated manifold direct water flow onto each load for optimum coverage. Automatic water docking system within the chamber adapts to the integral spray arms of the loading rack, providing effective cleaning performance with low utility consumption.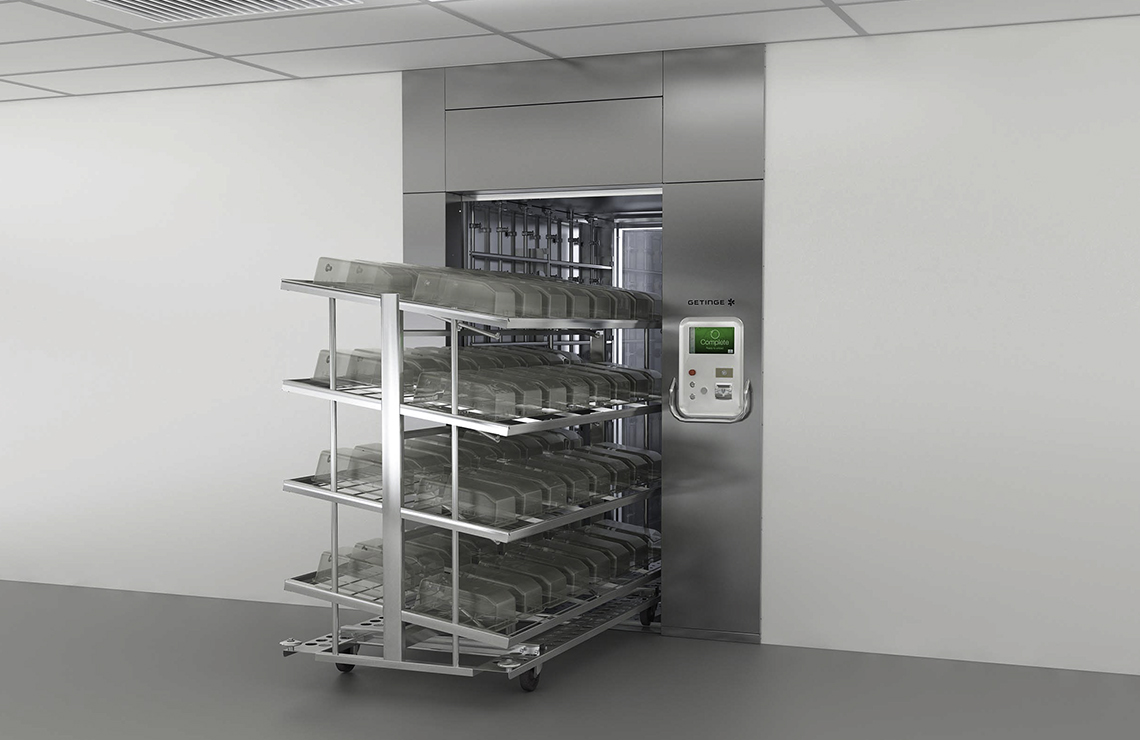 Low life cycle cost
Low life cycle cost due to integrated water saver and drying systems which conserves water, energy and detergent that effectively minimize the total operational cost with minimal environmental impact.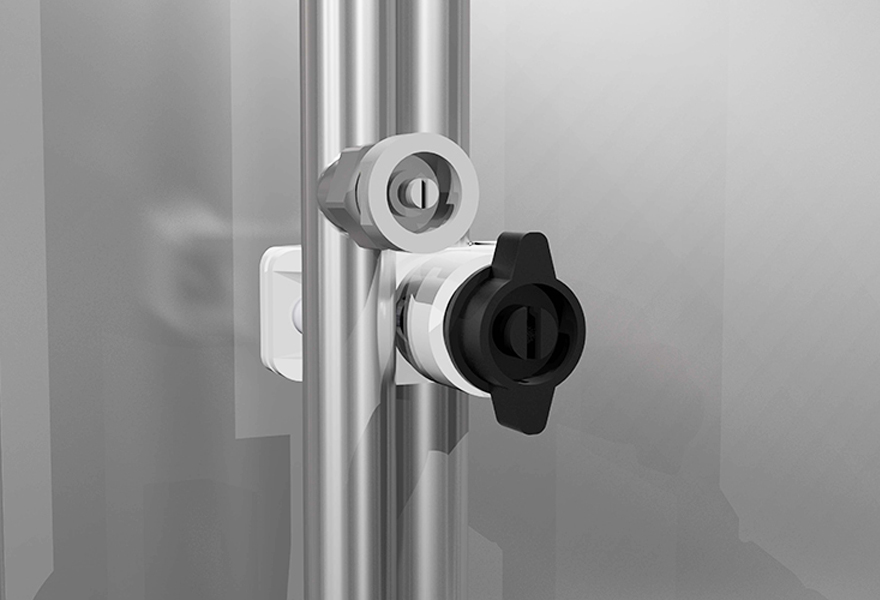 Direct rinse system
Single pass independent water distribution system with 48 separate individual nozzles for a non-recirculated rinse. Water consumed for the direct rinse can be reused and then be saved in one of the water saving tanks to even further reduce the utility consumption.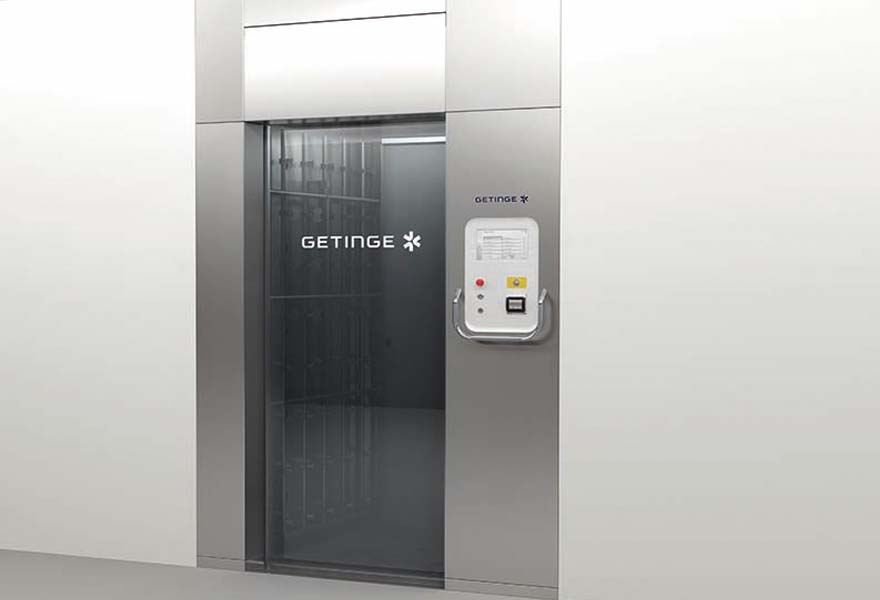 Models
Pit or floor-mounted models, single or pass through with service access side on left or right. Several installation options are available that will fit your installation needs with minimal footprint due to the small and shallow pit required.
User interface
Intuitive one-touch interface
Information at a glance
Ensure productivity, capacity and efficiency with the innovative Centric user interface. The intuitive interface helps operators to clearly understand and visualize process notifications.
View the remaining process time and start-up choices, arranged in a clear and logical order.
Clear instructions reduce the risk of human error.
Large 10" high-resolution color screens are easy to read from the loading and unloading side, even from a distance.
Connectivity: Built in 2" printer, USB, Ethernet, and remote service through Getinge Online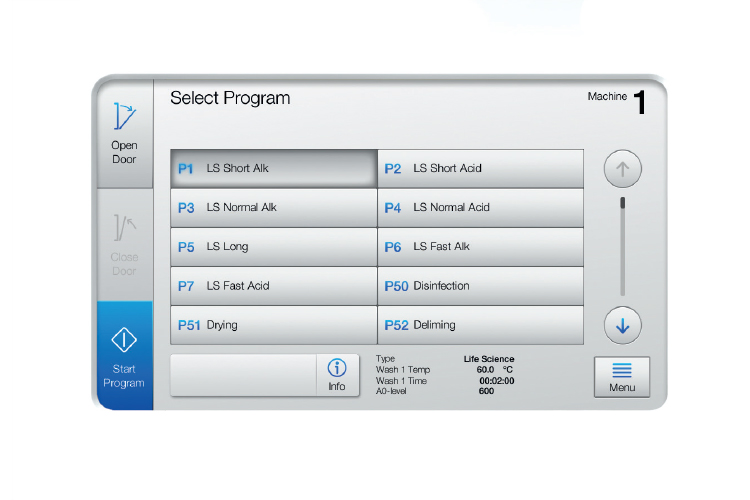 1. Program Selection
The Program Selection screen lists factory presets, as well as additional presets added through administrator access.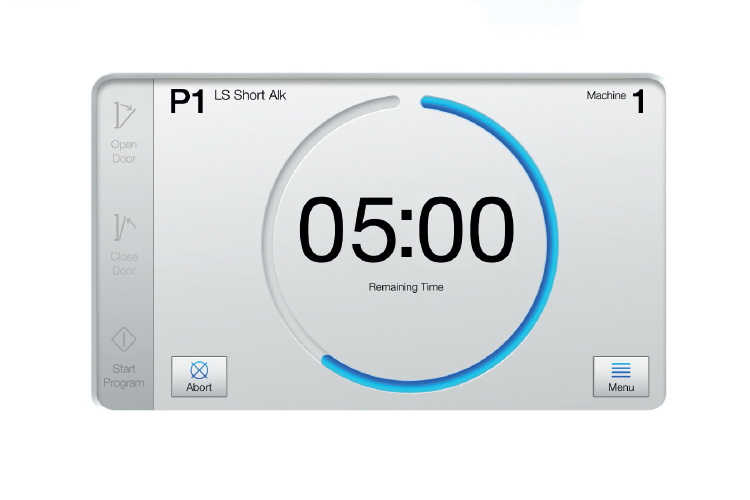 2. Cycle in Process
A real-time status screen displays time remaining until cycle completion and links to cycle detail screens with the touch of a button.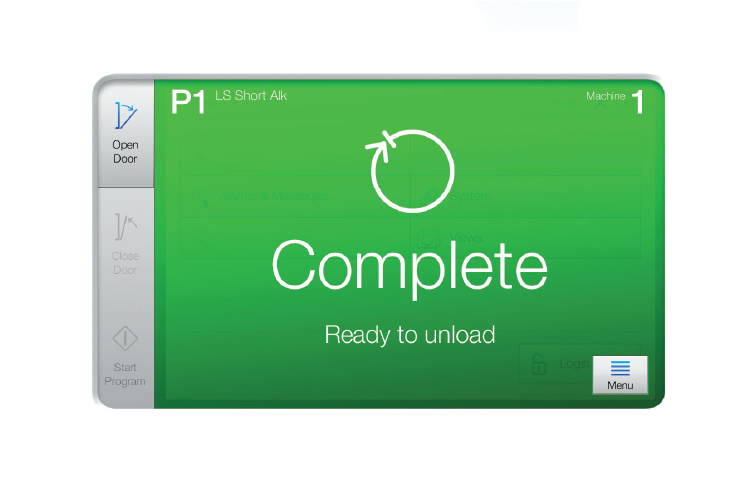 3. Cycle Completed
The green Cycle Completed screen confirms completion of the cycle and indicates the washer is safe to unload.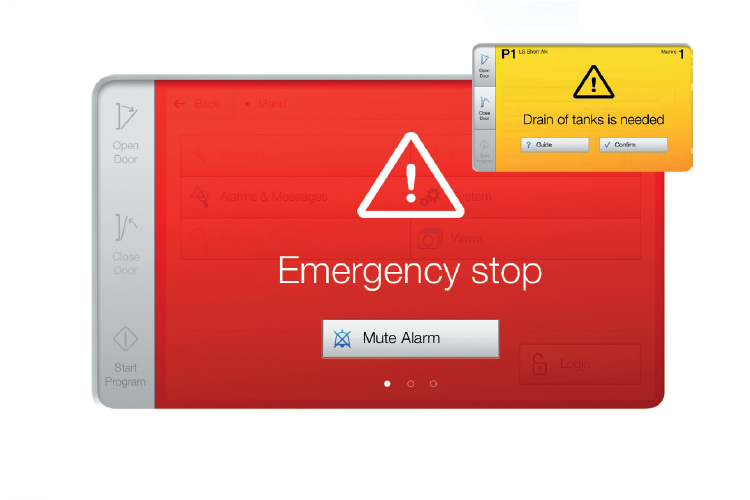 4. Warnings and alarms
The amber Warning Message screen provides a status report to prompt actions. The red Alarm Message screen confirms the reason for a system shutdown and prompts correction action needed in advance of a restart.
Efficient loading
High capacity loading rack
The loading rack is a 4-level wash cart with integrated spray wings for optimal cleaning performance. It enables ergonomic loading and unloading of a wide variety of cages, wire bars, and filter tops. The loading rack is also optimized for automated robotic cage handling since it will not need a specific turntable for loading/unloading.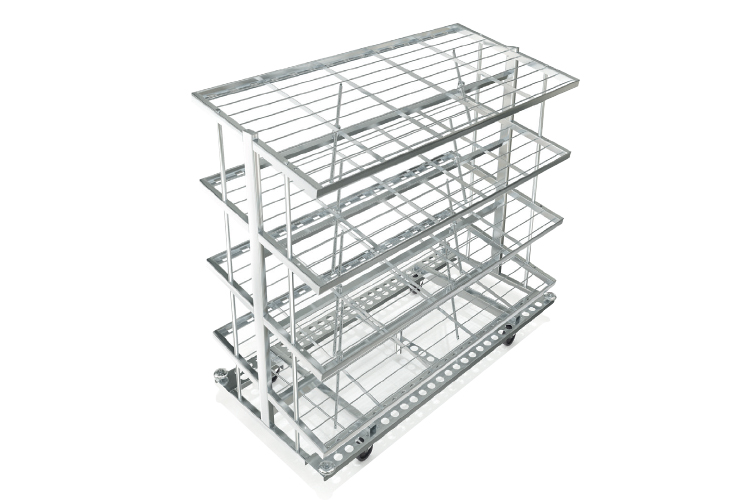 Empty 4-level loading rack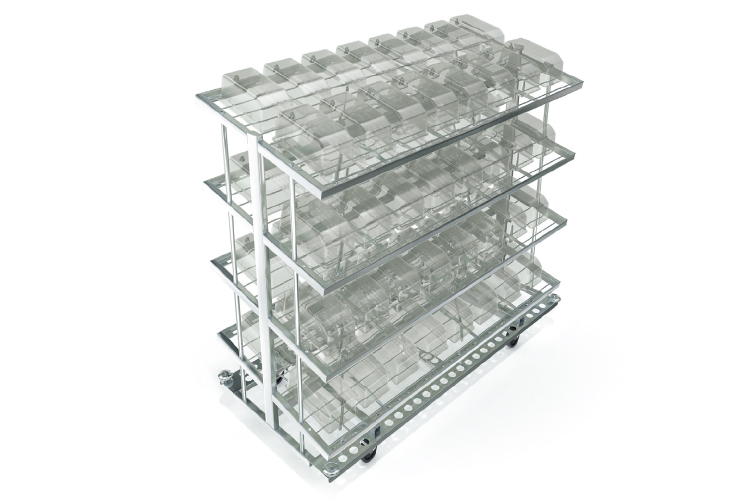 Loading rack with cages on 4 levels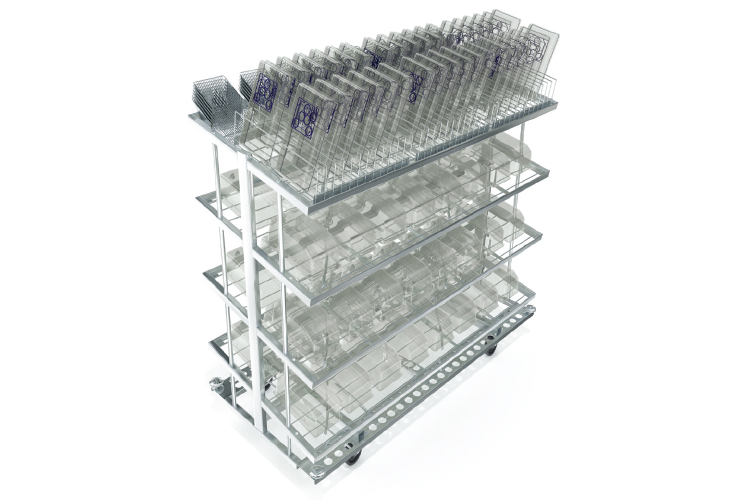 Loading rack with cages, wire bars and filter tops
Marketing Sales - Brochures
Cage and Rack Washer with maximized troghput with enhanced safety.