A transparent softwall isolator
Increases work comfort and visibility
Easy to install and easily movable
Cost-effective solution
Validated process control
Full traceability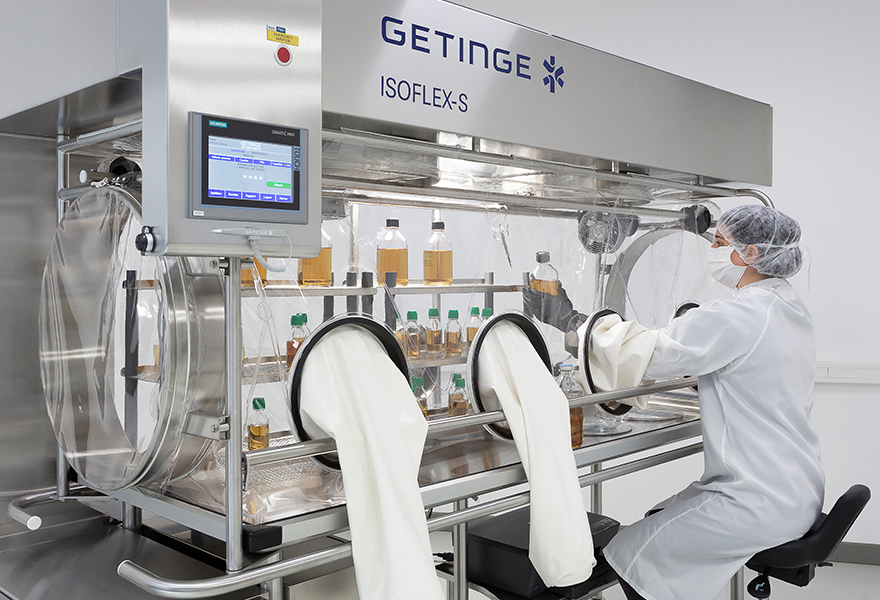 Reliable testing procedures
Regulatory agencies require sterility testing of pharmaceutical products to ensure a sterile batch. The testing must be conducted in a controlled sterile environment to ensure reliable test results.
Getinge ISOFLEX-S Isolators provide a safe and controlled environment for reliable testing procedures. Compared to a cleanroom, isolators reduce the space that must be aseptically controlled. Isolators provide greater control over the process and the ability to immediately detect sources of contamination.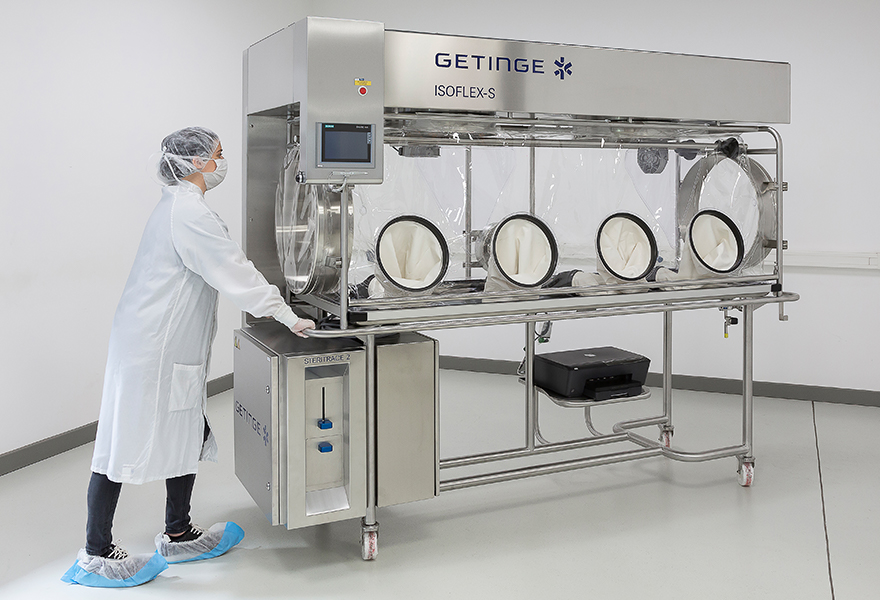 Easy to move
Lightweight and mobile
Its castors and lightweight ease the ISOFLEX-S maneuverability and facilitate the connection to other isolators or filling lines using Getinge's patented DPTE® system.
With its integrated H2O2 generator, the isolator can be used as a mobile bio-decontamination unit for flexible operations around the facility.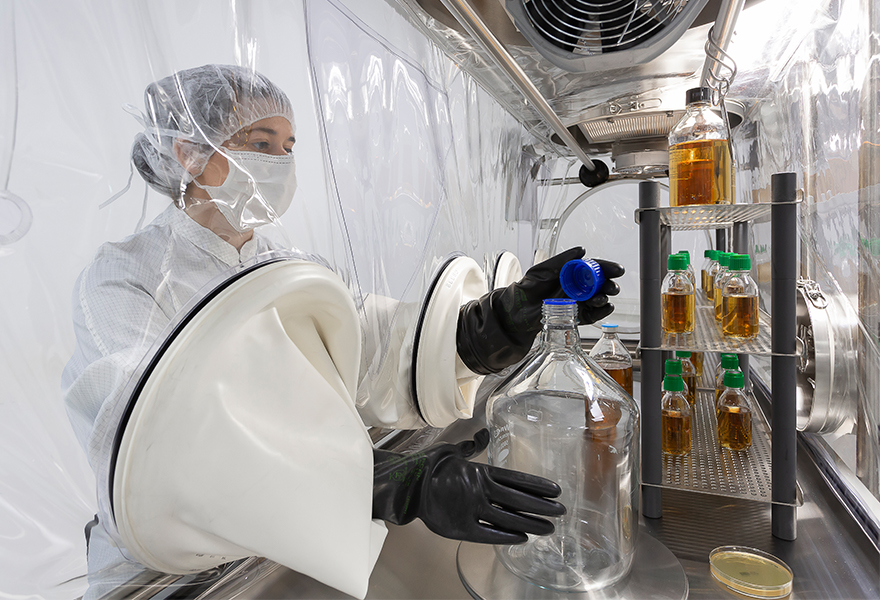 Easy to use
Operator-friendly
The transparent PVC canopy on four sides provides a panoramic view and 360° visibility of the working area, tools, and components.
A flexible-wall isolator improves access to the interior as the operator can push against the wall.
The base of the isolator is constructed from solid, polished 316L stainless steel for easy and efficient cleaning.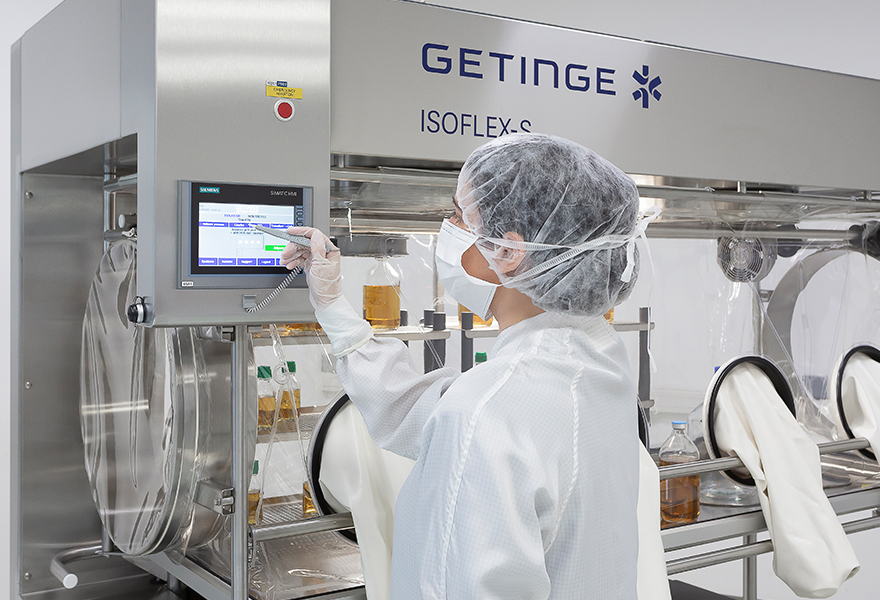 Validated process control
Traceability
Both the isolator and integral bio-decontamination unit are controlled by a single Siemens PLC control system. The system monitors and records process-critical parameters that can be sent to a printer, remote PC (option), or stored in the customer network through SCADA integration (option).
The color touchscreen control panel provides intuitive and easy operation. Through the HMI, authorized users can set process parameters that operators can easily monitor during the process.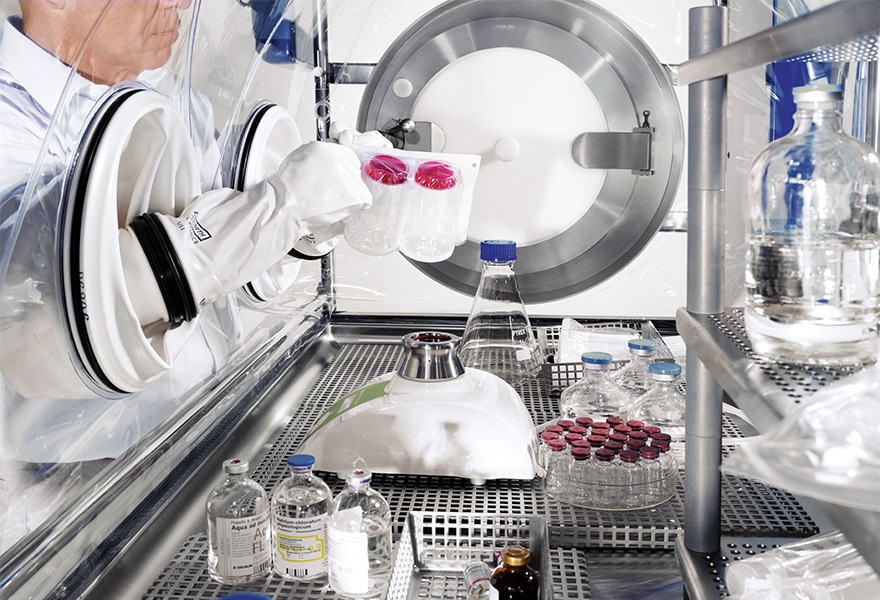 Modular design
The ISOFLEX-S is available in three- or four-glove configurations. The three-glove isolator is designed for one operator and offers a large storage capacity. The four-glove configuration provides working capabilities for two operators simultaneously.
The DPTE© Transfer System can be installed in the base of the isolator and at both ends, instead of the standard lateral doors, increasing contamination control.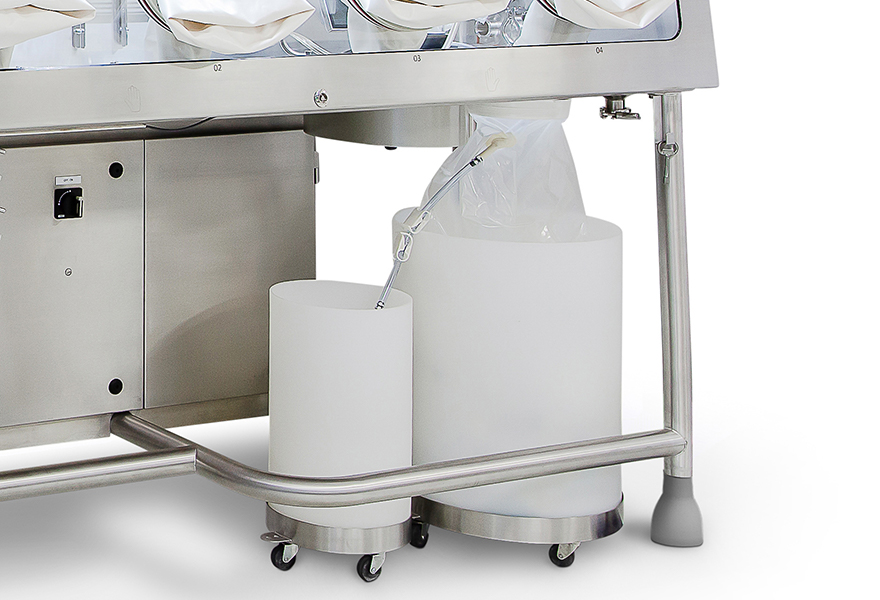 Safe and efficient waste handling
A dual-waste DPTE-BetaBag® allows for safe removal of liquid and solid waste from the isolator.
The DPTE® system provides egress from inside the isolator chamber while maintaining isolator integrity; there is no risk of sample or environmental contamination.
Sterile applications
The ISOFLEX-S is a multipurpose solution used in various aseptic applications.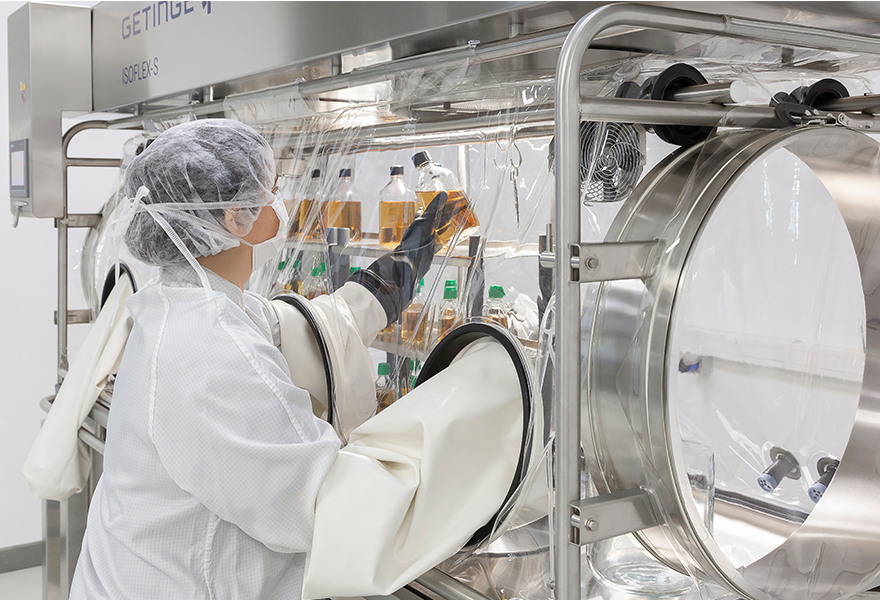 Sterility testing or quality control (membrane filtration, direct inoculation, rapid method)
Transfer or Biodecontamination isolator (can be mobile)
Aseptic processing (assembly of processes, parts preparation, etc.)
Transfer, repacking of sterile components, closures, etc.
Reactor or vessel charging isolator
Assembly, preparation of medical devices
Compounding (Total Parenteral Nutrition TPN, Intravenous IV solution, cytotoxic reconstitution…)
Cell culture, cell & gene therapy
Personalized medicine
Etc.
Marketing Sales - Brochures
Work in comfort with clear visibility

Isolators to secure contamination prevention