Two-person isolator for optimized workflows
Double work station
Increased productivity
Effective bio-decontamination
Validated process control
Full traceability
Optimize your sterility testing workflows
Sterility testing is the last mandatory control performed on sterile drugs before their release to patients. It must be performed inside a controlled sterile environment to avoid the risk of false-positive results.
The ISOTEST isolator is a completely closed system providing a controlled environment and optimal workflows for reliable sterility testing. Compared to a cleanroom, isolators provide a smaller and simpler environment to be controlled. Sources of contamination can be detected immediately for greater control over process parameters and easier traceability.
The ISOTEST isolator facilitates a continuous testing process instead of a batch process, eliminating unproductive time between batches.
Watch the video to view the ISOTEST used for sterility testing.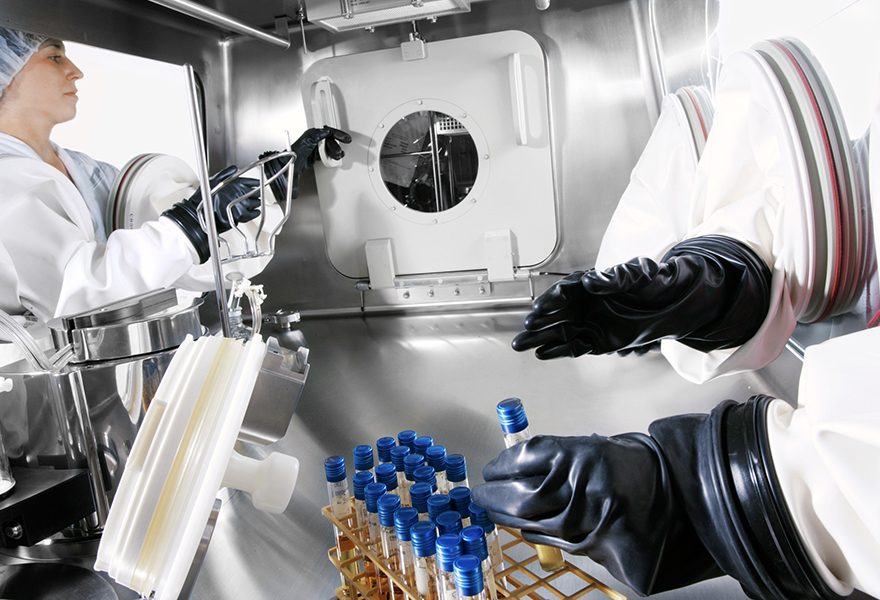 Optimized workflow
Dual-operator access
The Getinge Isotest system design is optimized for sterility testing procedures. Two operators can have good simultaneous access to the chamber. This allows them to work simultaneously with the same or different sterility testing methods inside the isolator.
The system can be used with any combination of closed or open membrane filtration, direct inoculation methods, and rapid microbiology methods (RMM).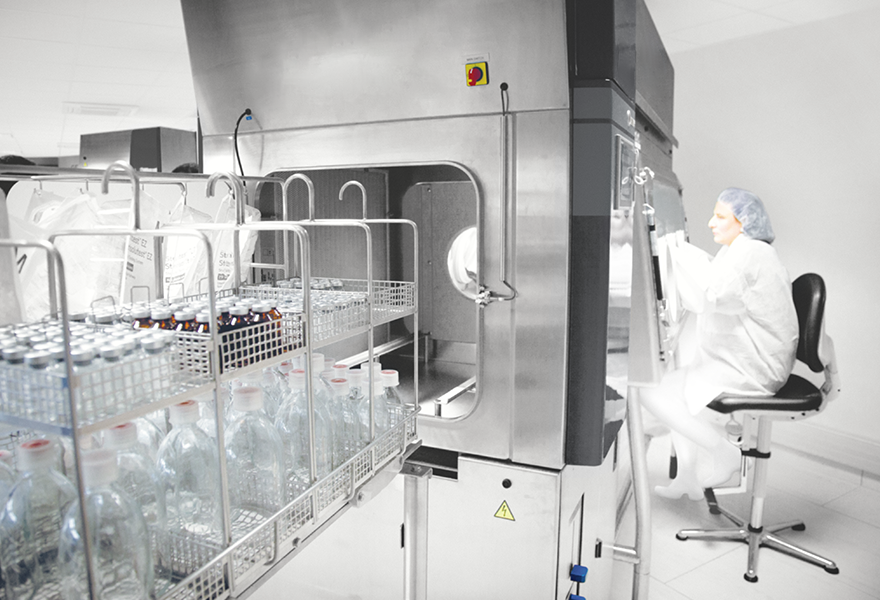 Improved throughput
Minimize downtime
The Getinge Isotest isolator facilitates a continuous testing process instead of a batch process, eliminating unproductive time between batches.
Short bio-decontamination cycles and the capacity for dual operations combine for a throughput rate of up to 40 tests per 8-hour shift.*
* Based on an average test size on 20 ml containers/vials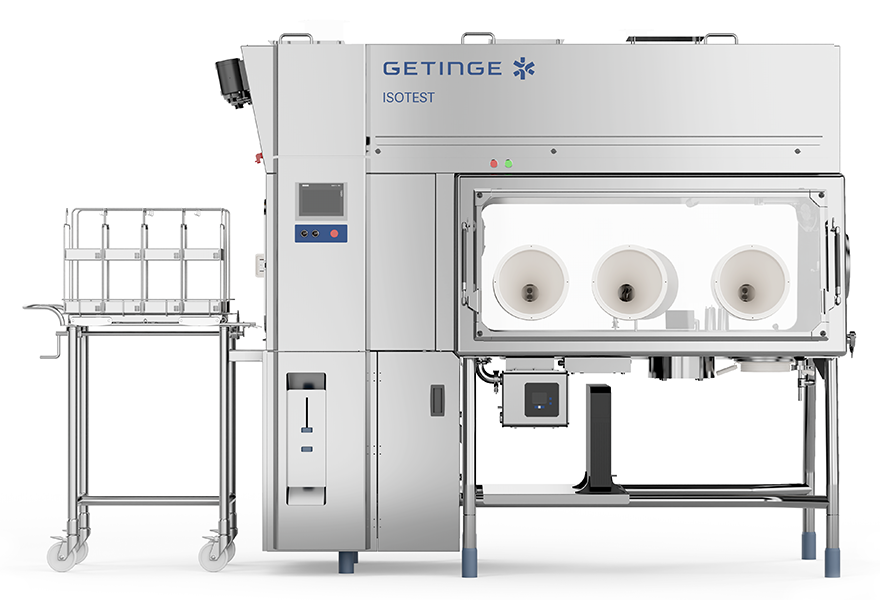 Validated process control
Traceability
Both the isolator and integral bio-decontamination unit are controlled by a single Siemens PLC control system. The control system monitors and records process-critical parameters that can be sent to a printer, remote PC (option); or stored in the customer network through SCADA integration (option).
A color touchscreen control panel is intuitive and easy to operate. Through the HMI, authorized users can set process parameters that operators can easily monitor during the process.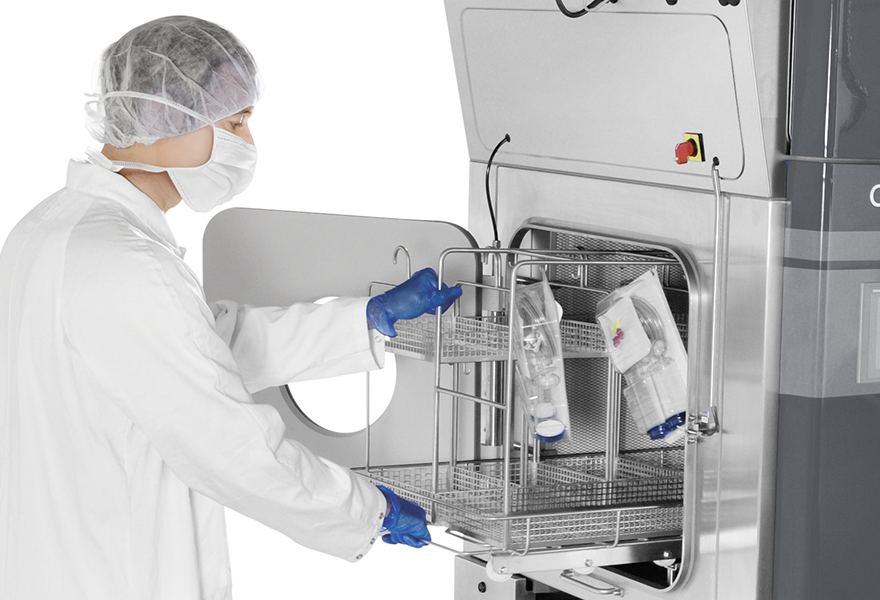 Effective bio-decontamination
The ISOTEST isolator offers the possibility to bio-decontaminate the total volume of the unit; the hatch can be included, or bio-decontaminated separately. Bio-decontamination of the load within the hatch occurs quickly for high productivity — often within 30-45 minutes.
The integrated bio-decontamination unit uses hydrogen peroxide (H2O2) vapor (HPV) as sterilant. The generator is controlled by the same PLC as the unit, providing reliable operations.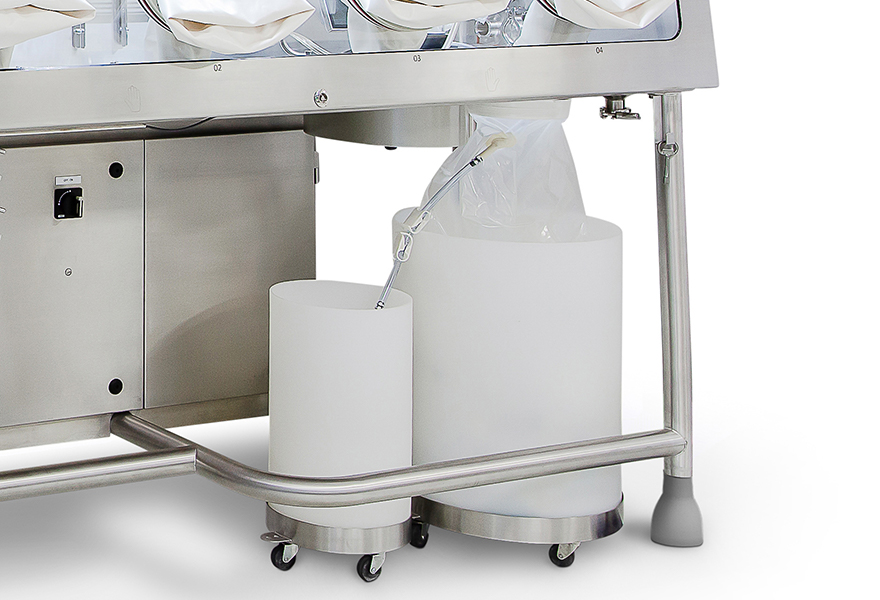 Safe and efficient waste handling
A dual-waste DPTE-BetaBag® allows for safe removal of liquid and solid waste from the isolator.
The DPTE® system provides egress from inside the isolator chamber while maintaining isolator integrity; there is no risk of sample or environmental contamination.
Sterile applications
The ISOTEST is a multipurpose solution used in various aseptic applications.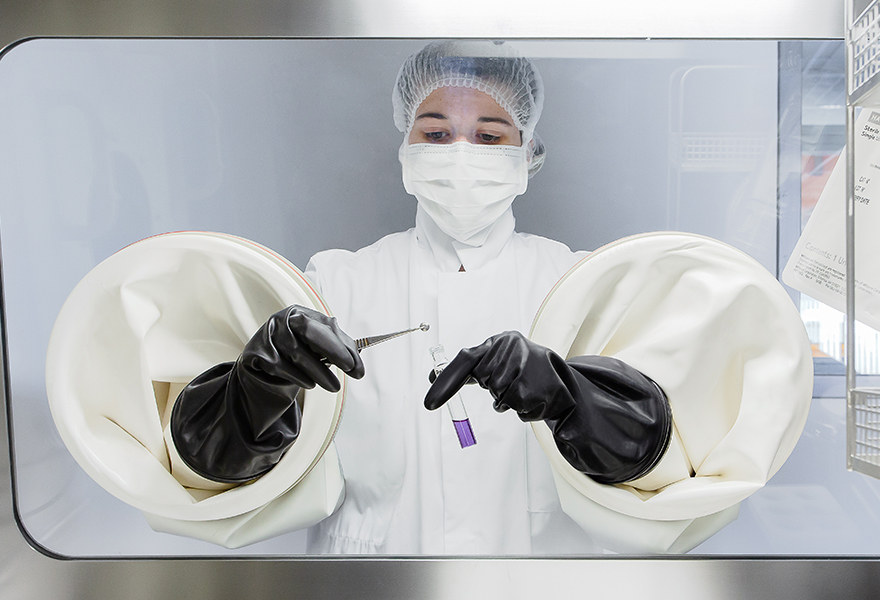 Sterility testing or quality control (membrane filtration, direct inoculation, rapid method)
Transfer or Biodecontamination isolator (can be mobile)
Aseptic processing (assembly of processes, parts preparation, etc.)
Transfer, repacking of sterile components, closures, etc.
Reactor or vessel charging isolator
Assembly, preparation of medical devices
Compounding (Total Parenteral Nutrition TPN, Intravenous IV solution, cytotoxic reconstitution…)
Cell culture, cell & gene therapy
Personalized medicine
Etc.
Accessories for ISOTEST isolators
Marketing Sales - Brochures
Two-person isolator for optimized workflows

Isolators to secure contamination prevention