Unbroken chain of sterility
Efficient closure processing
Minimize manual handling and intermediate transfers
Complete process capabilities
The Closure Processing System efficiently washes, sterilizes, dries, and delivers all types of closures to isolated or RABS-installed filling lines. The system is based on mobile MPVs (multi-purpose vessels) that hold the closures and can be transferred between the processing unit and the filling machine.
The CPS maintains a constant supply of sterile stoppers and closures while minimizing manual handling and intermediate transfers.
Treatment unit
The MPV is connected to the treatment unit (WSSD) for complete processing of the closures within the vessel by washing, siliconizing, sterilizing, and drying.
Storage and transfer
Transport washed, sterilized, and siliconized (optional step) closures directly to the filling line for aseptic transfer, or store in the MPV until use.
Closure discharge
A lift-and-turn station (LTS) enables the MPV to dock with the filling machine and discharge its load of closures aseptically.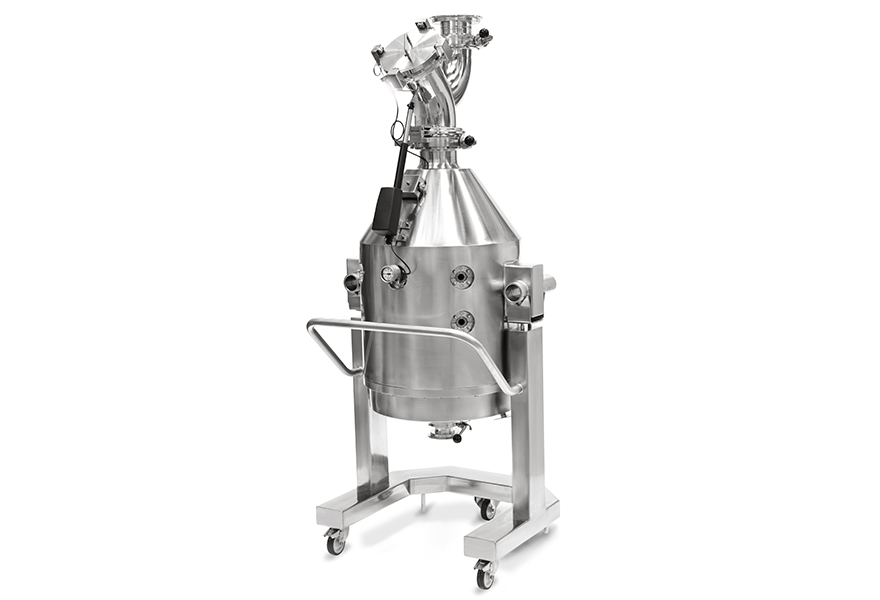 An unbroken aseptic chain
The CPS from Getinge is a complete integrated system for treatment, storage, distribution, and transfer of stoppers in aseptic production. It minimizes intermediate handling and transfer to maintain sterility and increase integrity control over the aseptic chain. The mobile multi-purpose vessel (MPV) that holds the closures is also used for transportation between the processing unit and the filling machine of the downstream process.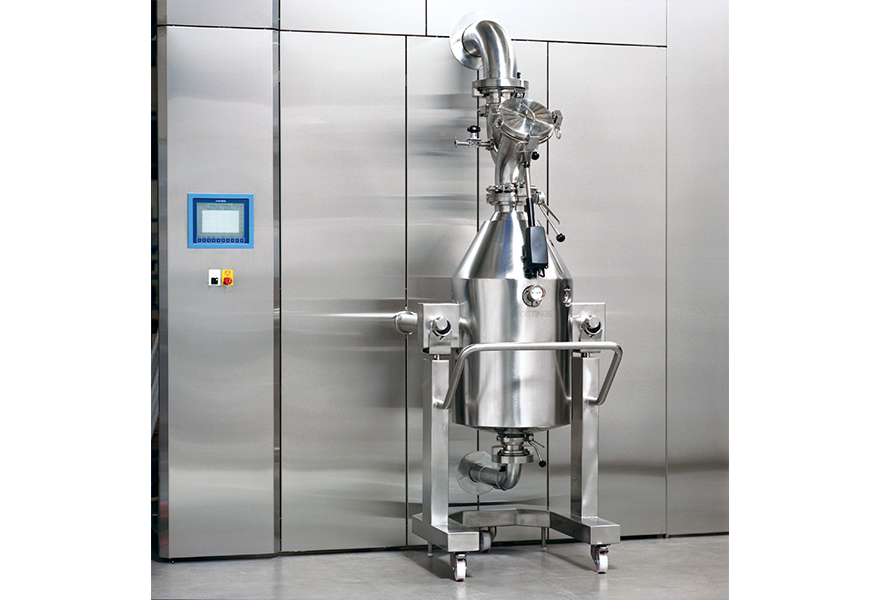 Complete process capabilities
The complete processing steps in the CPS system includes washing, rinsing, siliconization (optional), sterilization, drying, and cooling. All process steps are carried out in the MPV when it is docked to the treatment unit.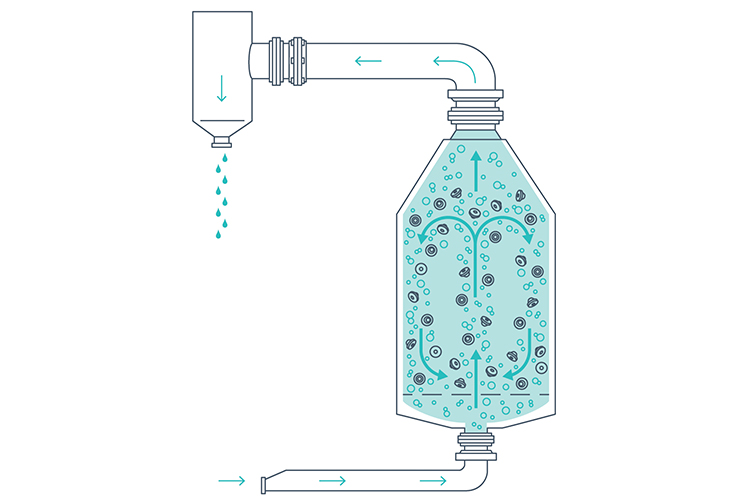 Washing, rinsing, and siliconization
Closures in the MPV are subjected to the agitation of sterile filtered air passing through water to fluidize the load during the washing, rinsing and siliconizing (if required) steps. The combination of forceful airflow and constant water overflow moves the closures to ensure continuous removal of particles.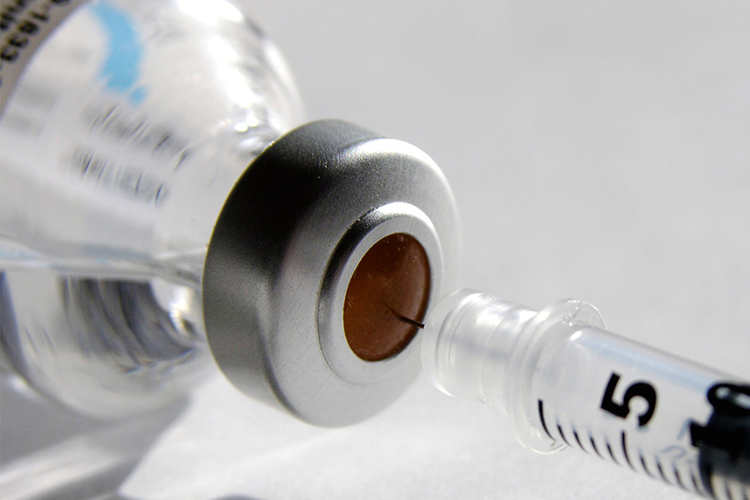 Adjustable process conditions
The process conditions can be adjusted to suit the particular closure being treated. The closures, vessel and piping system are steam-sterilized using a traditional vacuum steam sterilization process.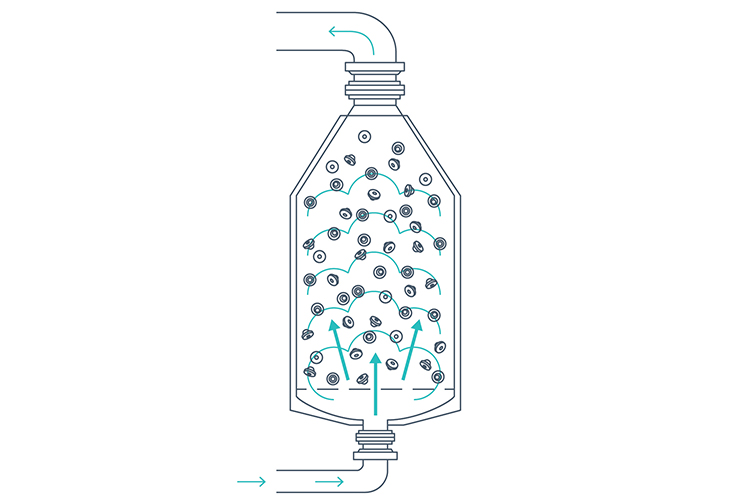 Drying and cooling
The closures are dried using a combination of heated sterile air and vacuum drying, and are finally cooled using compressed air. Periodic air shocks prevent the closures from clumping. Drying parameters can be adjusted to meet levels required for lyophilized products.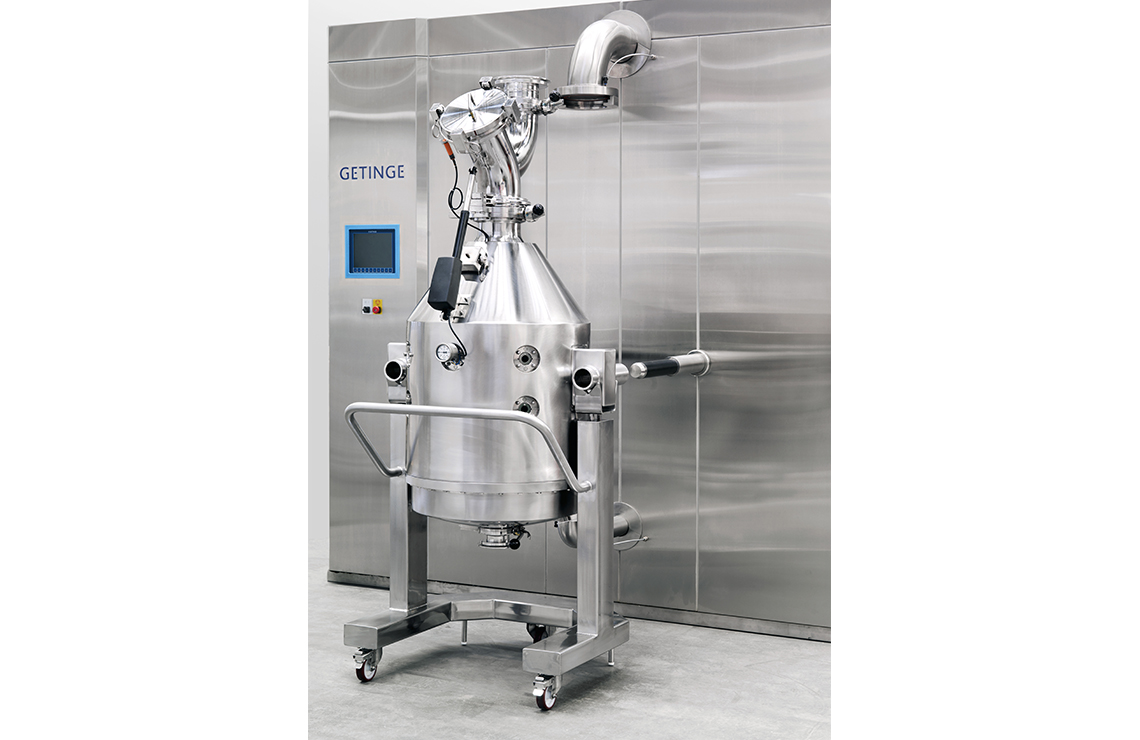 High-quality construction
The CPS unit uses industry-standard, high-quality non-proprietary components that maximize equipment uptime. The piping is made from sanitary 316L stainless steel. Piping and components are arranged for self-draining to avoid residual water in dead legs.
The MPV is designed with no internal moving parts to avoid particle generation within the load. It is made in 316 L stainless steel with electropolished internal surfaces for sanitary operations. The perforated distribution plate in the bottom of the vessel ensures proper media and air distribution.