For an efficient and consistent washing process
Washing performance
Quality control
Ease of use
Operator safety
Phosphate-free and non-foaming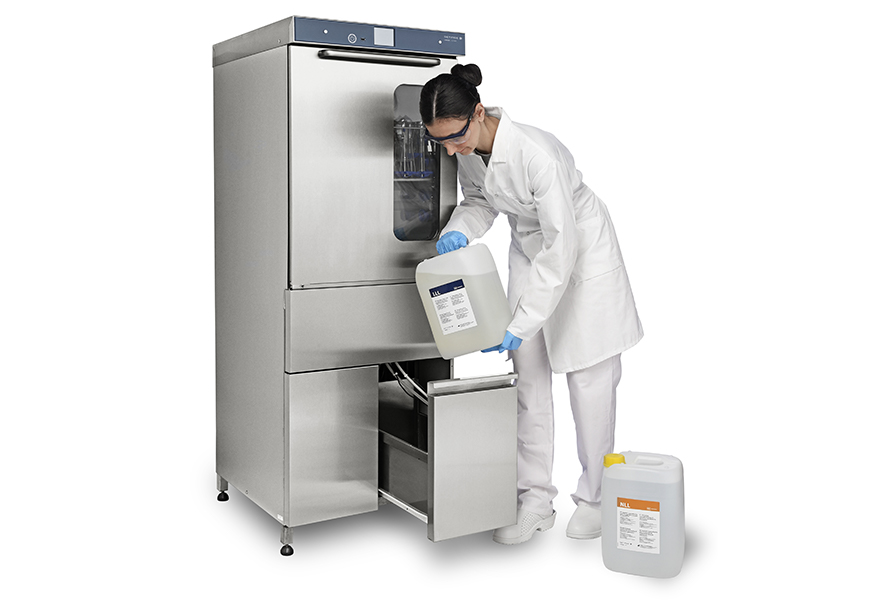 Laboratory experiments can easily be ruined by contamination and when it comes to quality of reprocessed labware we need to make sure that all glassware are perfectly cleaned.
LLL and NLL are capable of cleaning all different types of contamination including laboratory soils, organic, inorganic residues, and other hard-to-clean soils.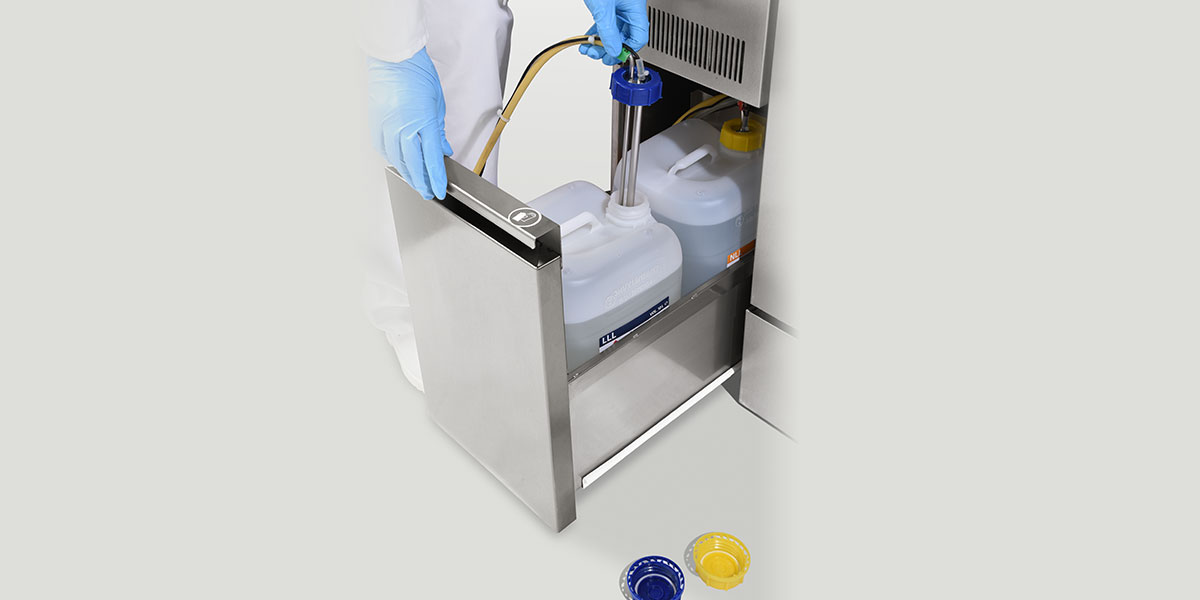 Operator safety
For prevention of confusion and for ease of use, the cleaning chemicals are color coded on the labels and cups to fit Getinge Lancer ULTIMA series, including freestanding and undercounter laboratory washers. The detergent and neutralizer has been produced with operator safety in mind.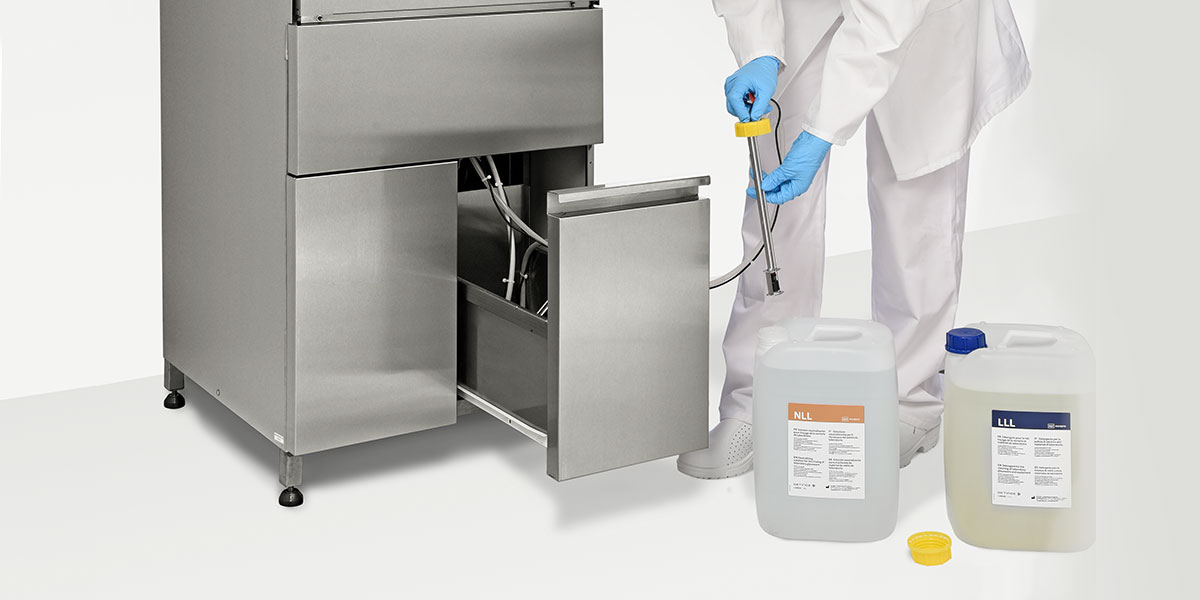 Ease of use
The cleaning chemicals are adapted and validated to the dosing pump to fit our Getinge Lancer range of washers from the start. The concentration of the cleaning chemicals is therefore calibrated to each machine for an efficient cleaning process.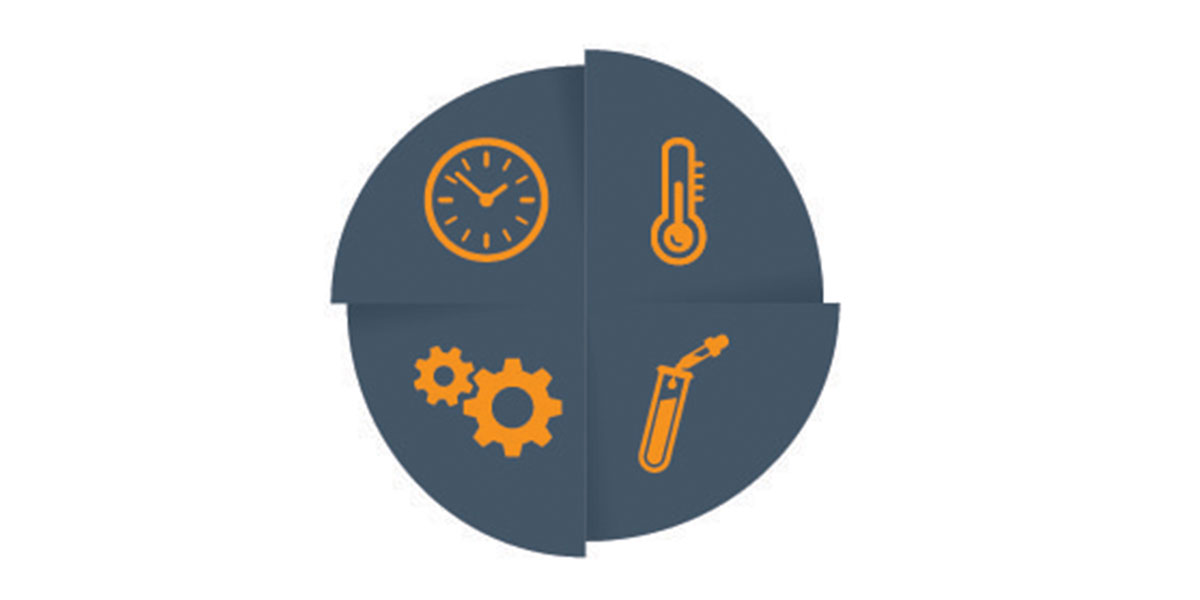 Quality control
The chemicals has been developed, tested and validated on Getinge Lancer washers to consistently meet the critical standards for cleaning efficiency.
The chemicals are none foaming to assure high-performance washing.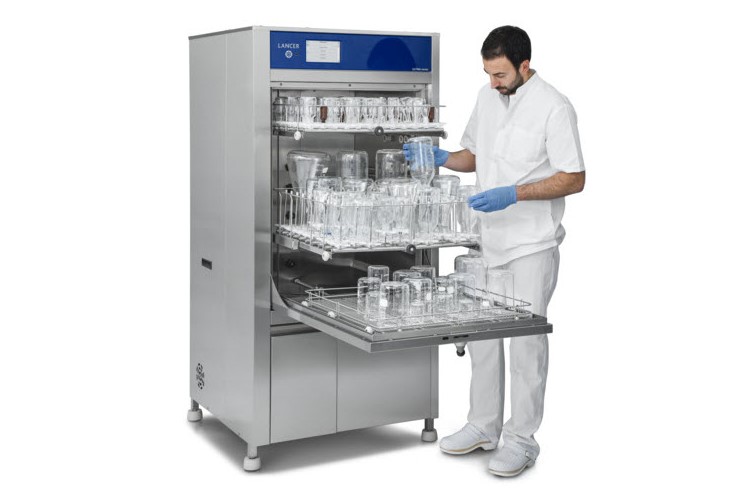 Glassware and equipment
The LLL detergent and NLL neutralizer are sued, for example, for borosilicate glass, soda-lime glass, fused quartz glass, polymeric material, porcelain and more.
Marketing Sales - Sales Flyer
For an efficient and consistent washing process