Excellent capacity and short cycles
Getinge ED-Flow single door is the perfect solution for existing endoscopy departments where quick turn-around and high quality reprocessing are important. It offers excellent throughput with two separate chambers and short 23 minute cycles. For higher even productivity you can install several units in a row.
Moreover, the Getinge ED-Flow SD AER has all the features needed to ensure effective reprocessing of flexible endoscopes and ultimately add quality and safety to infection control at endoscopy centers.
* Not available for sales in the USA or Canada.
User friendly interface and hands-free operations
Easy, safe and secure chemical handling
Fast cycles and high capacity, up to 6 endoscopes per hour
Automatic process documentation for traceability
Technical data
Measurements - external

Width (Without wall frame)
mm / in
1,100 /43.3
Depth (Without wall frame)
mm / in
942 / 37.1
Height (Without wall frame)
mm / in
1,909 /75.1
To ensure maximum infection control, consider the whole workflow.
That's why we not only offer an endoscope reprocessor, but also a complete reprocessing system including accessories that have been carefully thought through to make things both simple and secure. Getinge offers everything you need to ensure the best possible hygienic workflow in your reprocessing room.
For more information, please refer to the product brochure under the menu "Documents" or contact your local Getinge representative.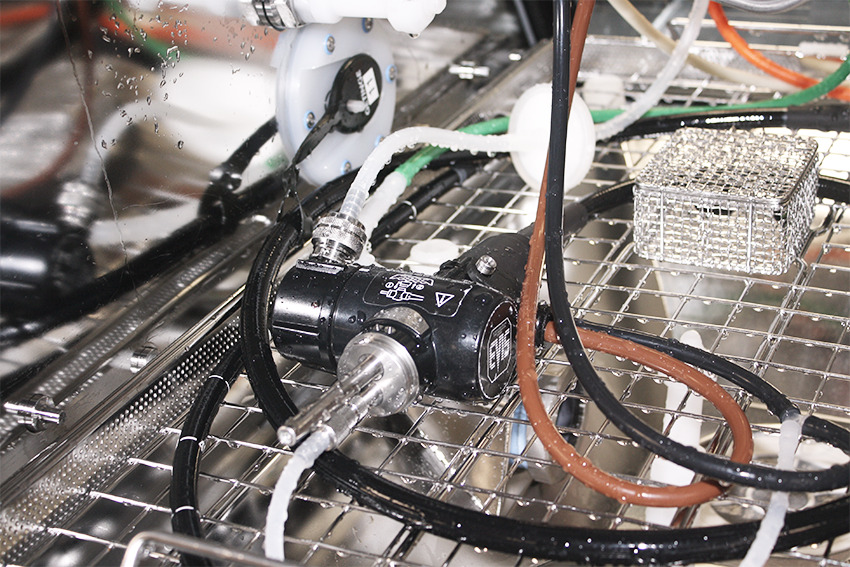 Connectors
Getinge ED-FLOW AER is designed to reprocess the main types and brands of flexible endoscopes. In collaboration with the major endoscope manufacturers, we have developed a wide range of connectors that are certified Medical Device class 1, thus assuring efficacy and patient safety.
We maintain an updated database of all endoscopes supported on our AER, with descriptions of the necessary connectors to assure efficient cleaning.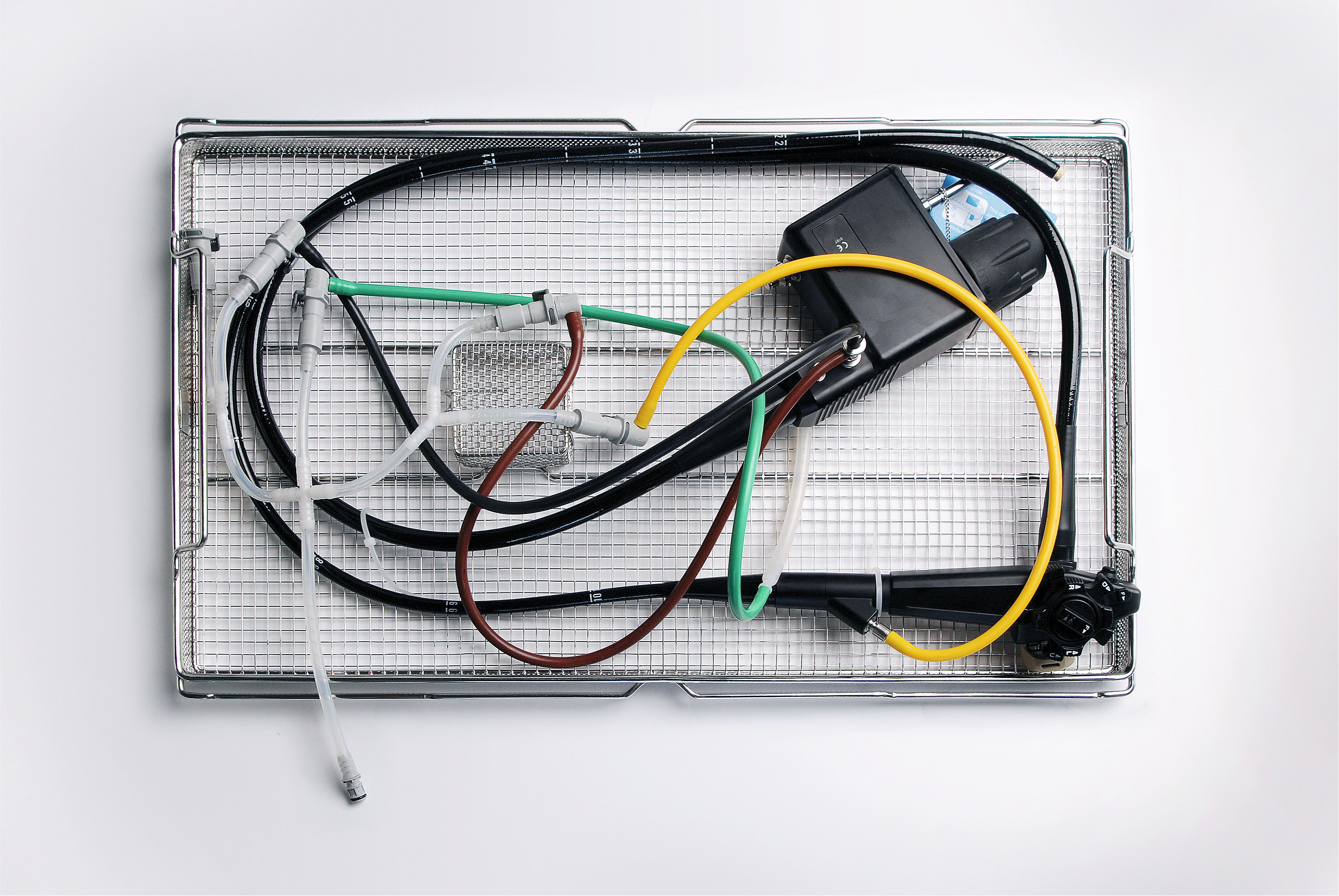 Endoscope tray
Getinge's sanitary endoscope trays ensure safe handling as well as perfect and secure reprocessing of your endoscopes.
Marketing Sales - Brochures
Product range brochure

Accessory brochure
Visit our Academy – training and education designed to enhance your proficiency