The Getinge ED-Flow AER is a true barrier system, meant to separate the dirty and the clean endoscope reprocessing areas as a physical barrier.
Getinge ED-FLOW AER is the perfect solution for large endoscopy departments, thanks to two separate chambers and short cycles which offer excellent capacity to reprocess two endoscopes at the same time in a fast, efficient 23 minute cycle.
Interlocked doors ensure that only scopes that have run through a complete and approved cycle can be unloaded from the clean side. If an error occurs during the process, the AER will only open on the dirty side.
* Not available for sales in the USA or Canada.
User- friendly interface and hands-free operation
Independent asynchronous chambers
Fast cycles and high capacity - up to 6 endoscopes per hour
Automatic process documentation for traceability
Easy, safe and secure chemicals handling
Technical data
| | | |
| --- | --- | --- |
| Measurements - external | | |
| Width (w/o wall frame) | mm/in | 1,100/43.3 |
| Depth (w/o wall frame) | mm/in | 942/37.1 |
| Height (w/o wall frame) | mm/in | 1,909/75.1 |
To ensure maximum infection control, consider the whole workflow.
That's why we not only offer an endoscope reprocessor, but also a complete reprocessing system including accessories that have been carefully thought through to make things both simple and secure. Getinge offers everything you need to ensure the best possible hygienic workflow in your reprocessing room.
For more information, please refer to the product brochure under the menu "Document" or contact your local Getinge representative.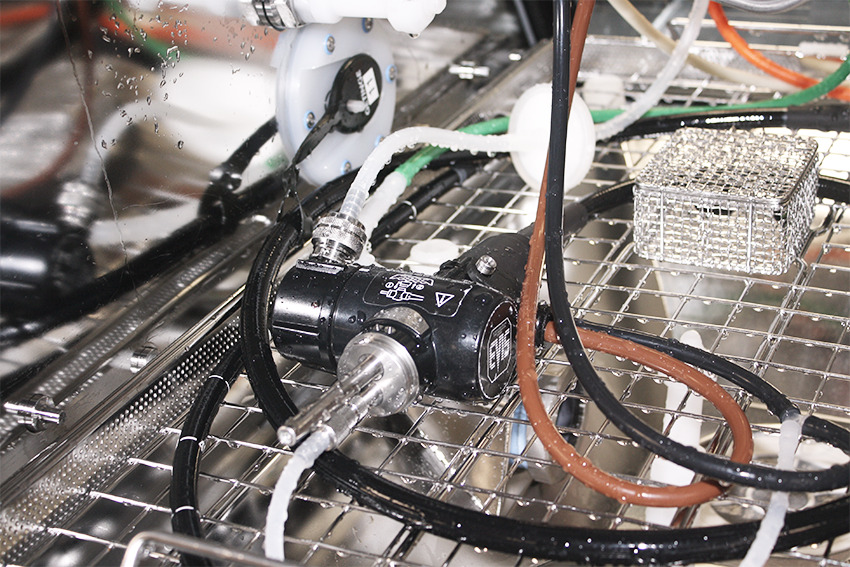 Connectors
Getinge ED-FLOW AER is designed to reprocess the main types and brands of flexible endoscopes. In collaboration with the major endoscope manufacturers, we have developed a wide range of connectors that are certified Medical Device class 1, thus assuring efficacy and patient safety.
We maintain an updated database of all endoscopes supported on our AER, with descriptions of the necessary connectors to assure efficient cleaning.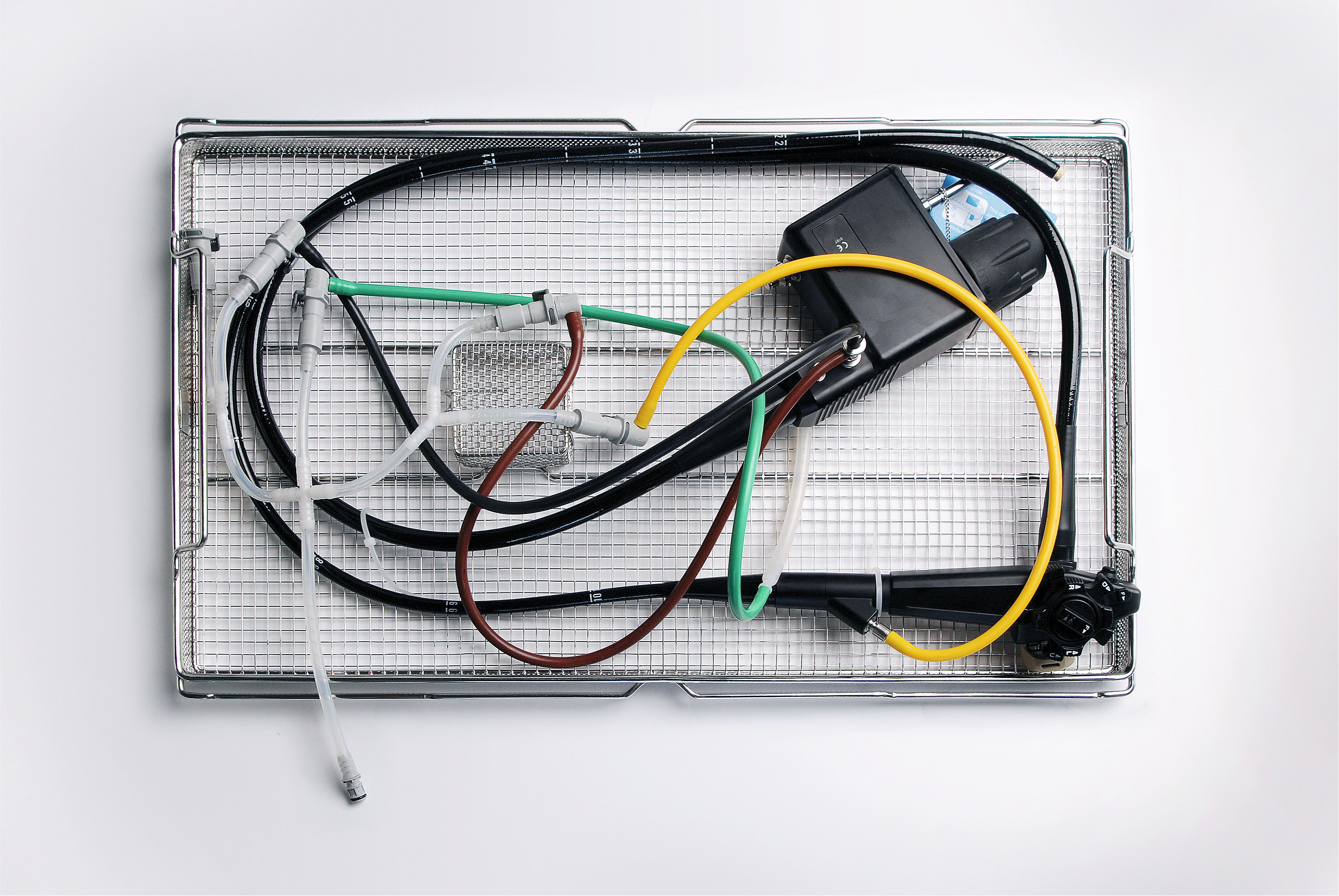 Endoscope tray
Getinge's sanitary endoscope trays ensure safe handling as well as perfect and secure reprocessing of your endoscopes.
Marketing Sales - Brochures
Product range brochure

Accessory brochure
Improve your knowledge with our eLearning and training courses
At Getinge Educational Institute, we have dedicated material for topics related to Intensive Care, Cardiovascular Procedures, Operating Room, Sterile Processing and Endoscope Reprocessing. We can support you with information about current technologies and best practices to boost your performance and productivity.
For more information about our onsite events or remote trainings, you can also contact your local sales & service representative.