A manually operated hydraulic power unit and ergonomically designed controls are standard on the robust Maquet Betaclassic surgical table.
A few swift pumps of the pedal-operated selector enable precise adjustment of the OR table top position. The proven design ensures excellent table stability and unrestricted patient access for the surgical team.
Maquet Betaclassic provides dedicated solutions for military and disaster medicine, as it does not depend on any external power source. Thanks to the large castors, the OR table can be transported regardless of the terrain.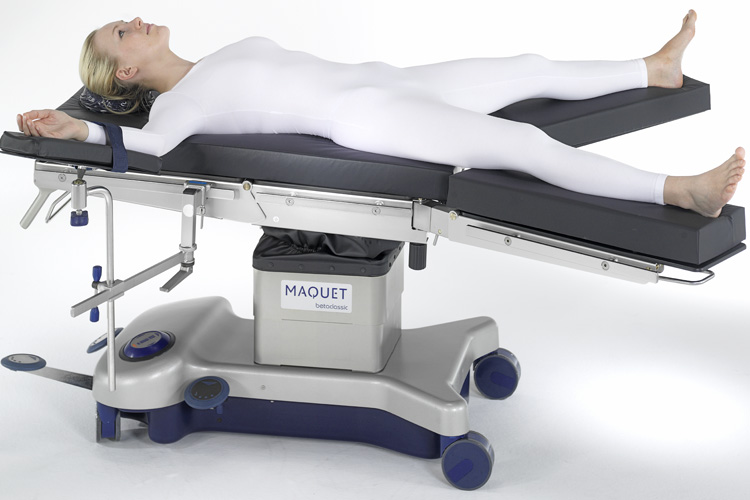 Minimally invasive surgery
Good access to the patient, e.g. for minimally invasive surgery, thanks to the abduction joints at the leg plate mounting point.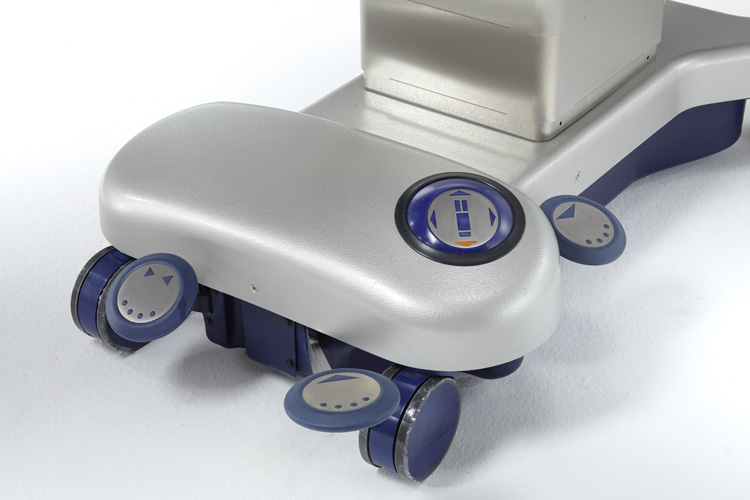 Drive and control
The hydraulic drive and the ergonomic control elements are characteristic of this operating table. The pedal operated selection calott e enables precise sett ing of the table top positions with just a few foot operations.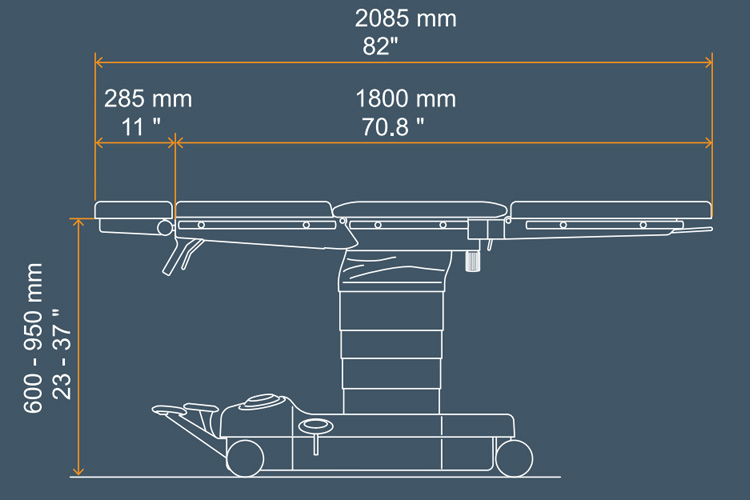 Low position
Table top can be set to an extremely low position (600mm – 23 "), enabling ergonomic working when seated.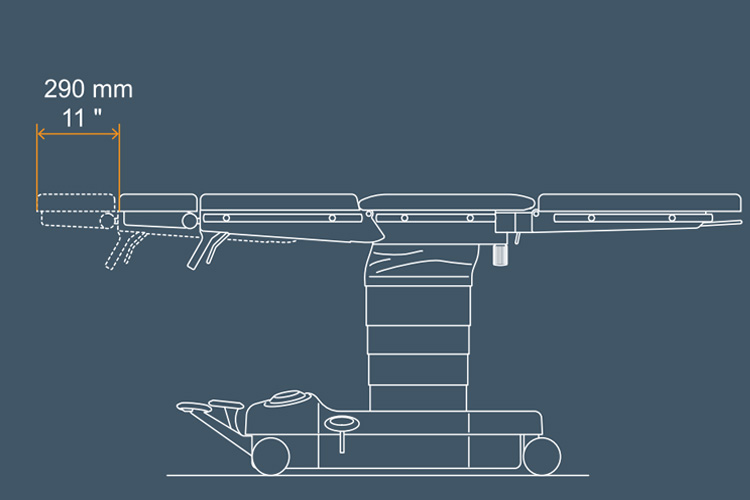 Optional longitudinal shift
Optional longitudinal shift enables ideal C-arm usage.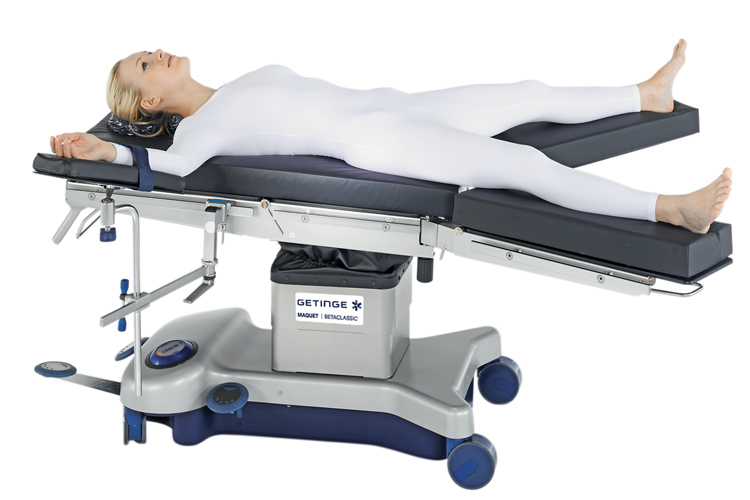 Laparoscopic surgery
Positioning for laparoscopic surgery, good access thanks to abduction joint.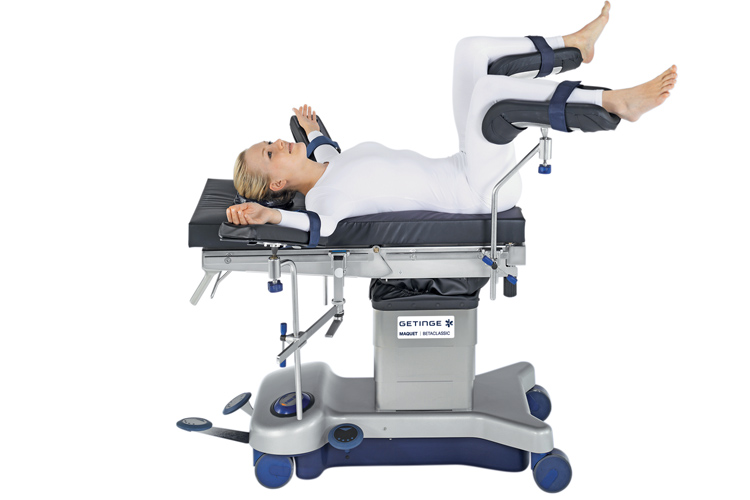 Lithotomy
Lithotomy position with leg holder.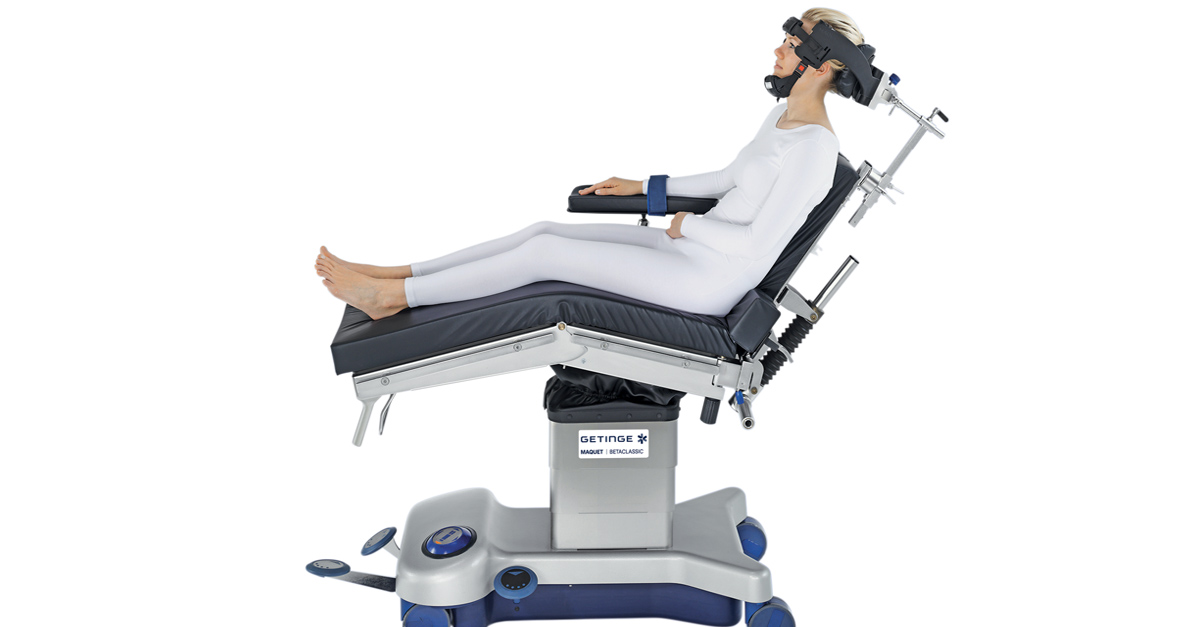 Shoulder surgery
Beach-Chair position for shoulder surgery, in reverse.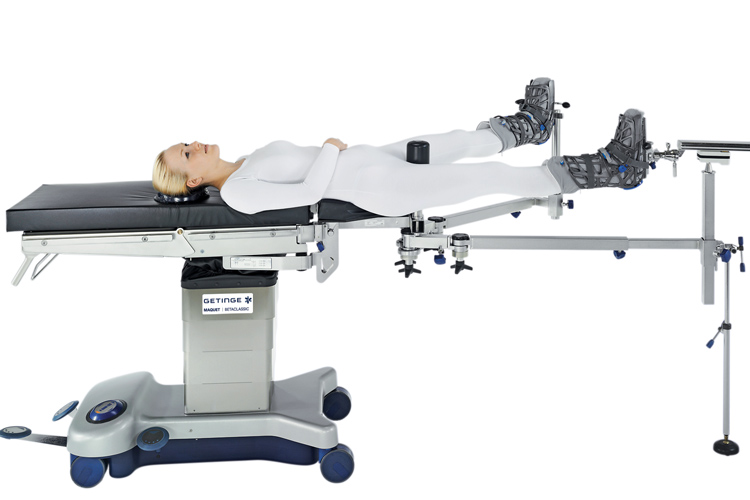 Fracture treatment
Fracture treatment with traction device.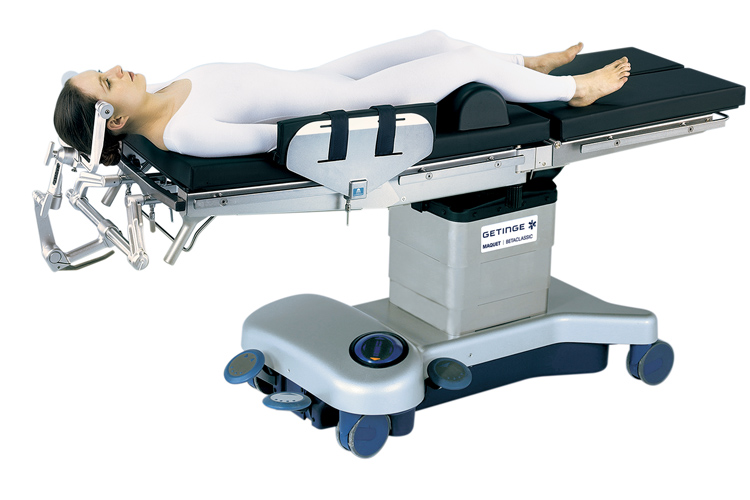 Neurosurgical procedures
Supine position for neurosurgical procedures.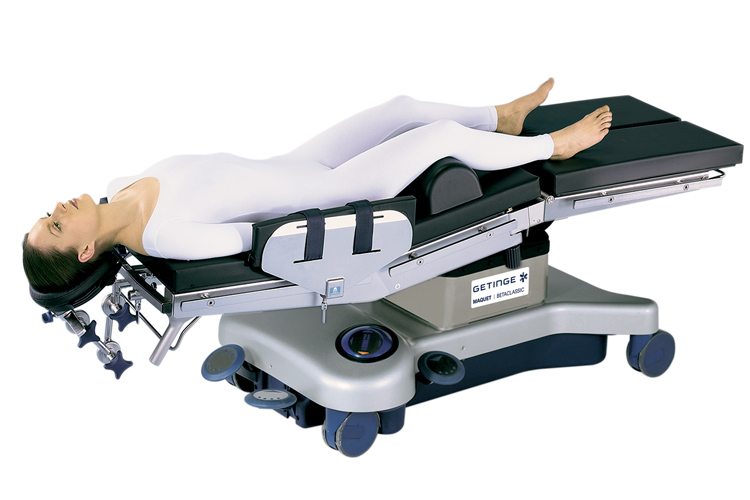 Head procedures
Supine position for procedures in the head area, low height enables ergonomic working when seated.
Marketing Sales - Brochures
High-quality and cost-efficient Mobile operating table