Increased flexibility by extra inputs and outputs
Easy operation through touch screen interface and through web browsers
Enhanced gas addition strategies via Mass Flow Controllers
Reduce footprint by small size controller
Replacement of ADI biocontrollers
The in-Control can be used to increase the capabilities of your bioreactor system with a minimal investment and no downtime for your process. The controller can be used for both cell culture and microbial cultures.
The in-Control is easy to operate via an intuitive human interface in combination with a color touchscreen. Due to its small size and simple operation, this system is very well suited to control single-use mixing systems where agitation, temperature, level, and pH need to be measured and/or controlled. The system is a drop-in-replacement for the older ADI 1010 Bio Controller and ADI 1030 Bio Controller.
Full control
Easily set, control and adapt your parameters, including pH, temperature, dissolved oxygen, agitation, foam, and level to optimize the bioprocess. It has an USB connection for optional biomass or fluorophor pH and DO sensors and balances.
It is based on the same familiar Getinge Applikon control platform as the other controllers.
Adaptive PID
The in-Control comes with selectable autotuning adaptive PID control for accurate control when process conditions change during the culture.
Easy operation
The in-Control has an intuitive touch screen interface for easy operation. It has ethernet communication to SCADA and is applicable through various web browsers and devices, like Windows PC, Apple PC, Linux PC, iPhone, iPad, Android tablet, Android phone.
Specifications
Sensors
pH Sensor
Traditional electrochemical or Single-use
DO sensor
Traditional Polarographic, Optical LumiSens or Single-use
Redox
Traditional electrochemical
Temperature
Pt-100, measurement Range: 0-150 °C accuracy 0,1°C
Foam/level
Resistive based measurement
Weight
Input for external balances
Optional
Biomass (Capacitance or optical density) or Offgas measurements
Additional I/O
Up to 4 Analog in and 4 Analog out, up to 8 Digital out
Actuators (optional)
Gas
External gas box, options for 4 MFC's or 4 Rotameters
Liquids
Using powerbox up to 8 digital outs for switchable pumps,
up to 4 external variable speed pumps
Stirring
0-2000 rpm
Temperature
Heating blanket or cooling with cold water water valve
Control
Control Hardware and Software platform
Applikon proprietary and Applikon Firmware
Certifications
CE certified, GAMP compliant
21 CFR part 11 compatible
Yes
Communication & SCADA
Lucullus PIMS, DeltaV
Applikon OPC server available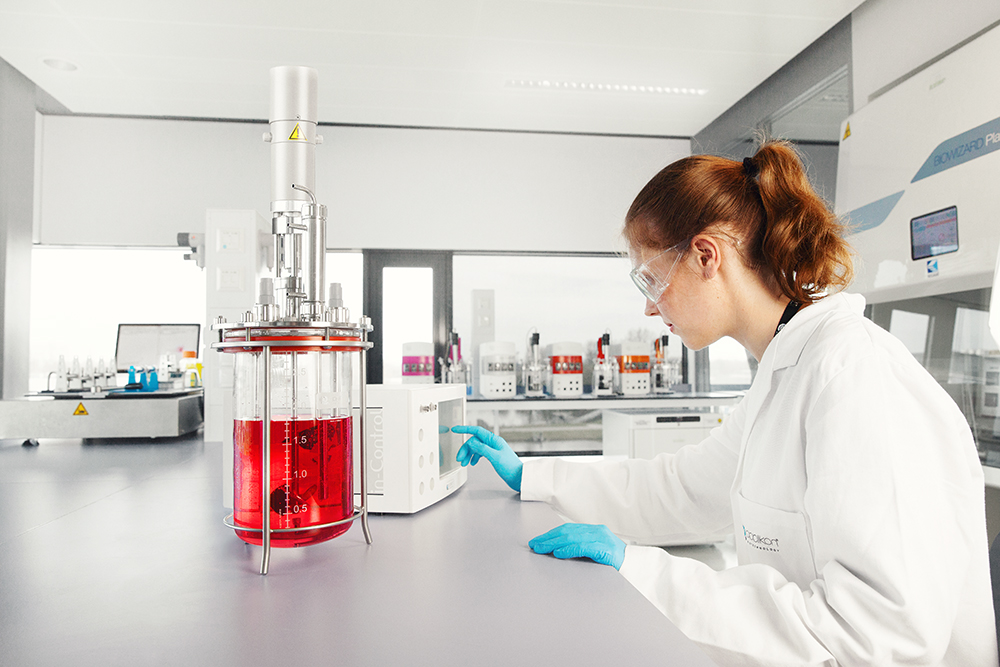 The Applikon in-Control is ideal for the following applications:
Batch, Fed-Batch, Perfusion and Continuous cultivation
Microbial and cell culture on lab-scale (up to 7 liter volume)