Correct and on-time delivery of surgical instruments
Integration with hospital IT systems and automation
Automatic prioritization of sterile goods
Smooth workflow in the surgical department
Complete inventory control and optimized purchasing
T-DOC expands with your needs
Workflow optimization via data intelligence
New T-DOC version 17 released
Discover how the new T-DOC version 17 helps hospitals achieve a more efficient sterile supply workflow with new functionalities, interfaces, and enhanced user experience:
Improved user experience with a Getinge branded look and feel
Citrix-Ready™ verification for strengthened IT infrastructure support
Improved BI capabilities with new visual dashboards
Smoother handling of loaner instruments with new T-DOC interface
Complete overview of goods delivery status and location for surgical staff
New and updated T-DOC info overviews for CSSD and OR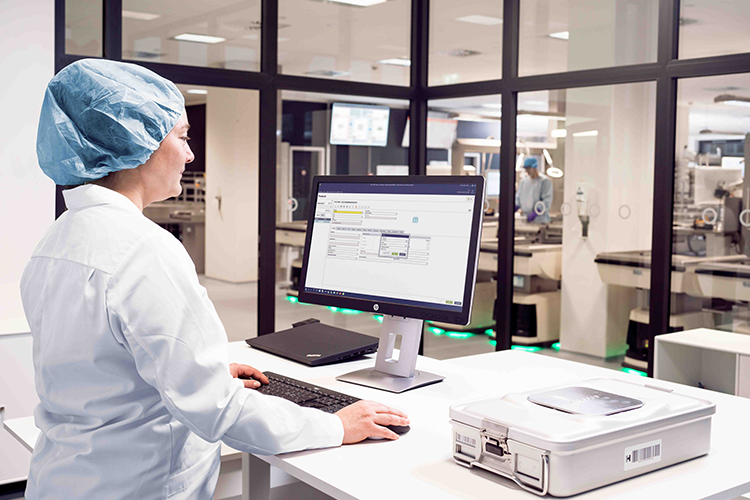 Optimize your sterile supply workflow
Ensure complete traceability, optimized instrument and device utilization, and on-time delivery for surgeries with T-DOC.
"Combining T-DOC with automation is made easy with the user-friendly T-DOC interface"
One of the world's most advanced CSSDs is found in the Capital Region of Denmark. Here, T-DOC is the intelligent backbone of automation, logistics and multiple interfacing with hospital IT infrastructure. Watch their program manager explain how they use T-DOC.
The voice of our T-DOC customers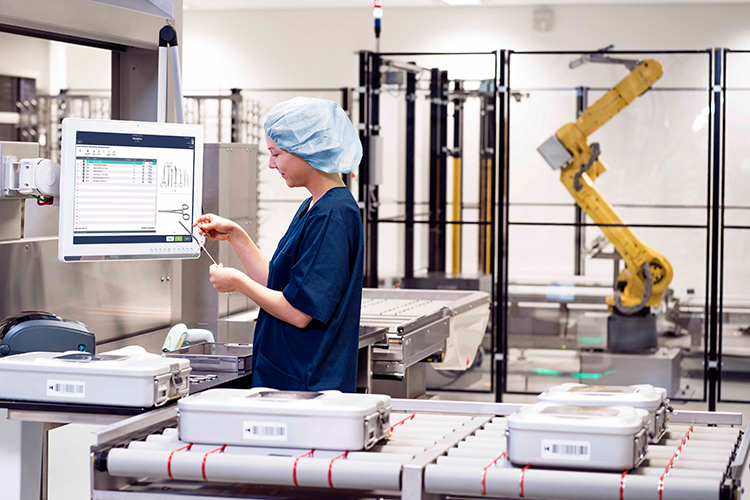 "One of T-DOC's primary assets is its ability to interface with our range of hospital systems"
Read the case story from the Capital Region of Denmark and learn how T-DOC interfaces with CSSD automation and multiple hospital IT systems while managing logistics and warehousing.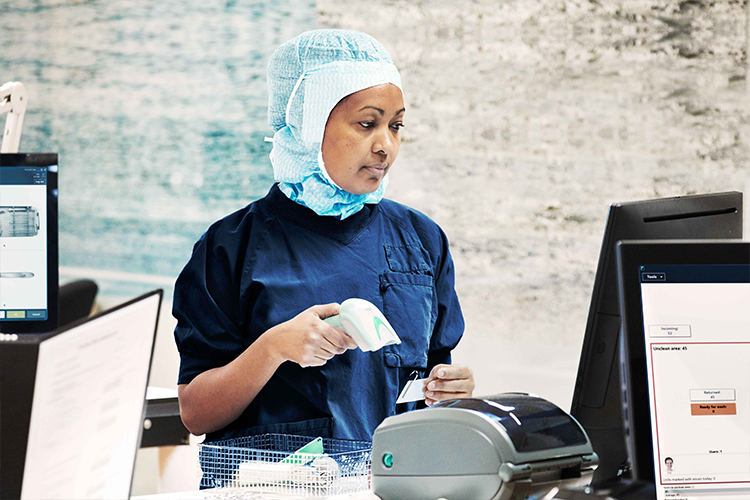 "We reduced instrument turnaround time by 37%"

Be inspired by the British Dorset County Hospital. Learn how T-DOC has helped improve instrument turnaround time and enhanced patient safety.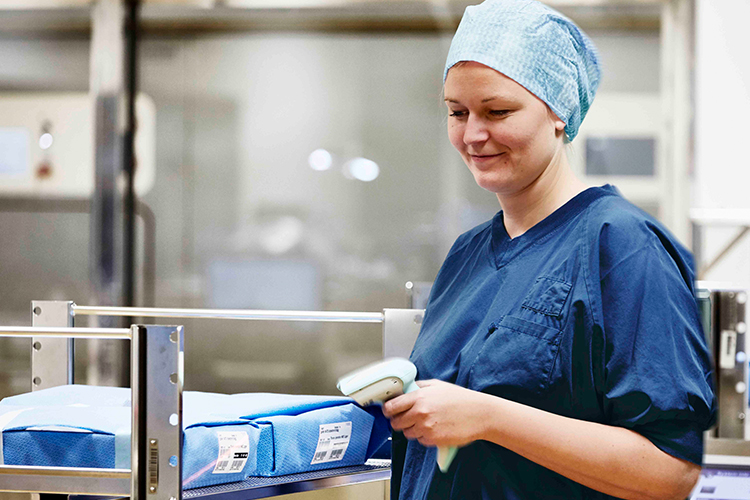 "With T-DOC, we keep the surgery going rather than cancelling"

Be inspired by the American Saint Francis Hospital and Medical Center. Learn how T-DOC has helped ensure correct delivery of surgical instruments with an optimized sterile supply workflow.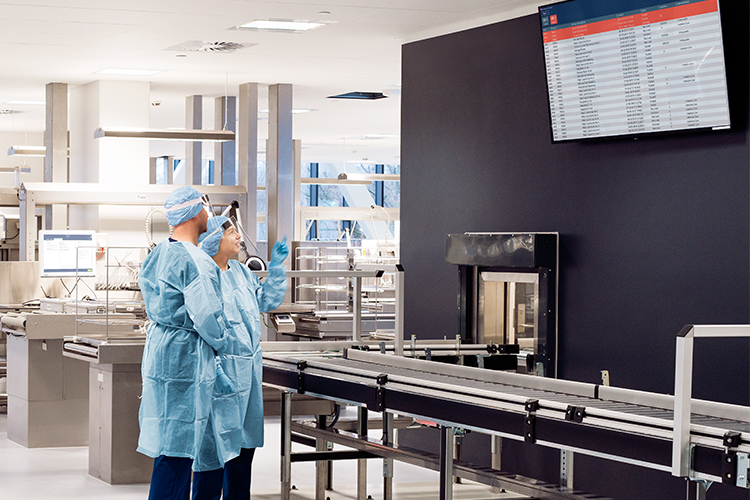 Automatic prioritization of sterile goods
T-DOC supports completion of the surgical schedule
Prioritization based on instrument availability and the surgical schedule
Configurable info overviews of sterile goods and surgeries
Transparent production costs for prioritized trays.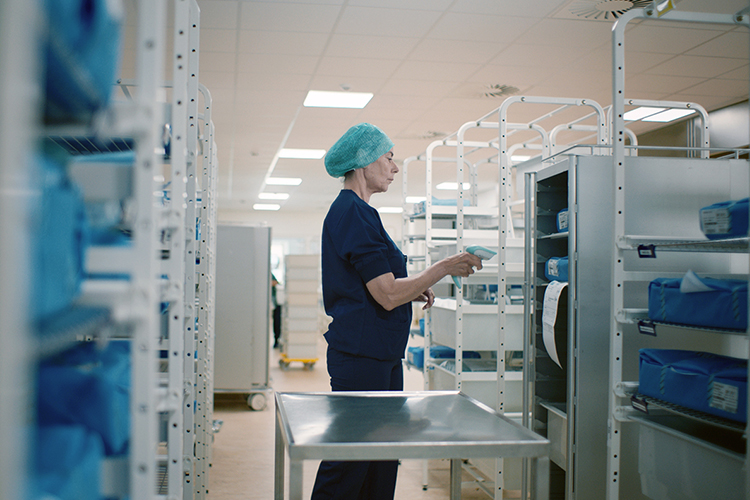 Complete inventory control and optimized purchasing
Streamlined stock and order processes
Manage multiple stocks from one location and ensure stock transparency across departments
Automatic order suggestions if stock levels fall below minimum requirements
Maintain accurate stock levels
Know exactly what, when and how much to purchase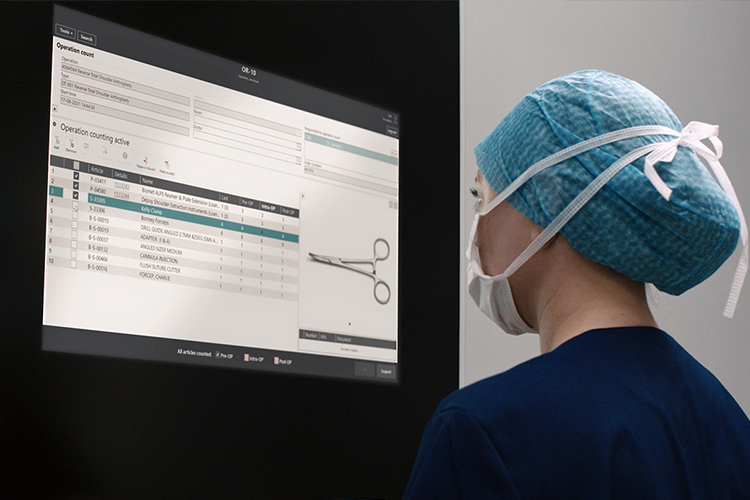 Efficient workflow in the surgical department
Smooth communication between the CSSD and OR
Instrument orders based on surgeon's preferences
Instrument count registration before, during and after surgery
Link all used goods to the patient
Clear overview of sterile goods status and location for upcoming surgeries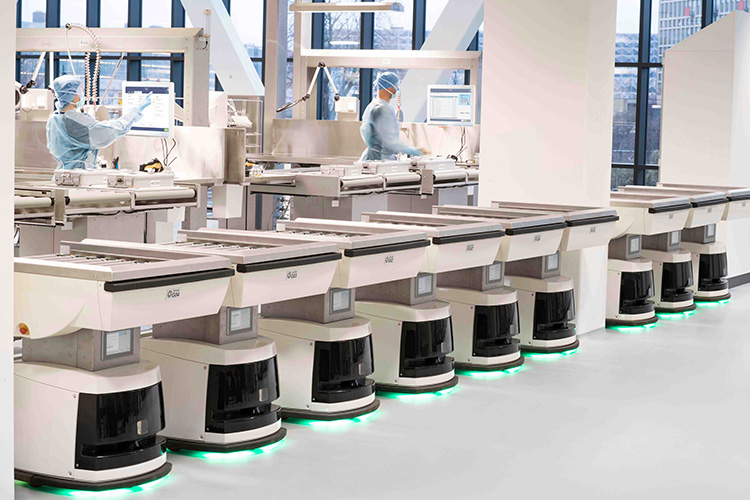 Integration with hospital IT systems and automation
Streamlined workflows, increased quality, and seamless communication
T-DOC interfaces with surgical scheduling, material management, finance and hospital information systems
T-DOC is the driving intelligence when interfacing with automation such as AGVs (Automated Guided Vehicles), free-arm robots, and automated storage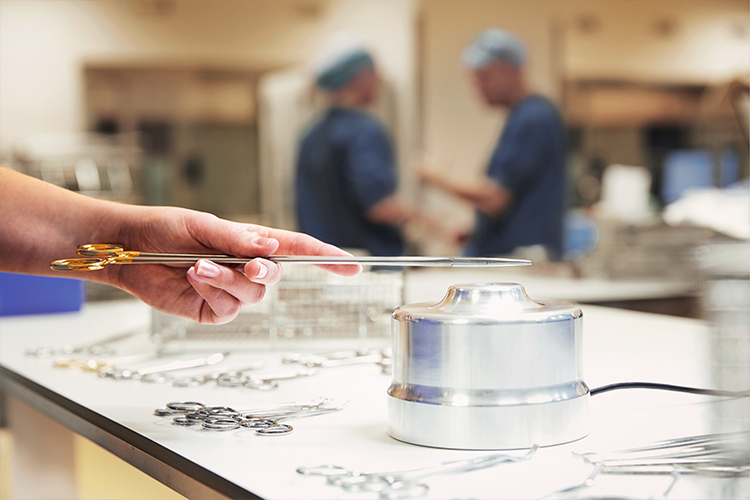 T-DOC expands with your needs
Adding new functionalities, departments and sites
Future-proof and modular solution
Adjustable to your specific workflow
For healthcare facilities of all sizes; from small hospitals needing basic traceability to advanced multi-sites with fully automated CSSDs, multiple stocks and third-party integrations.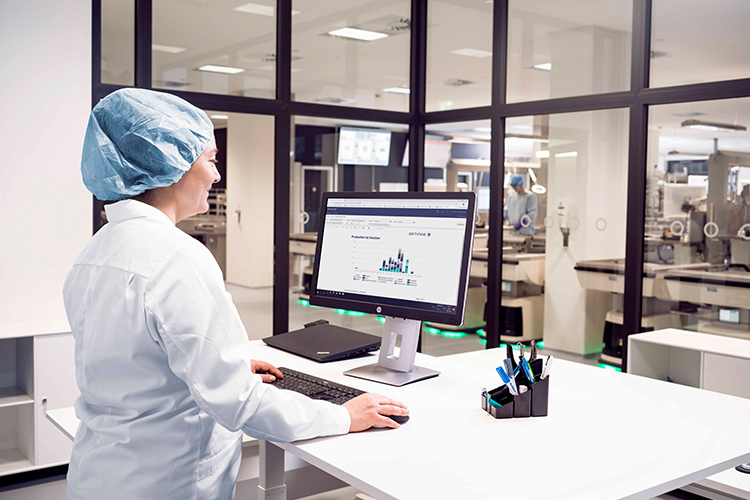 Workflow optimization via data intelligence
Data-driven decision-making
Track your KPIs
Automatic reporting
Data on equipment statistics, instruments, staff, surgeries, stock, endoscopy, purchasing, costs, invoicing, etc.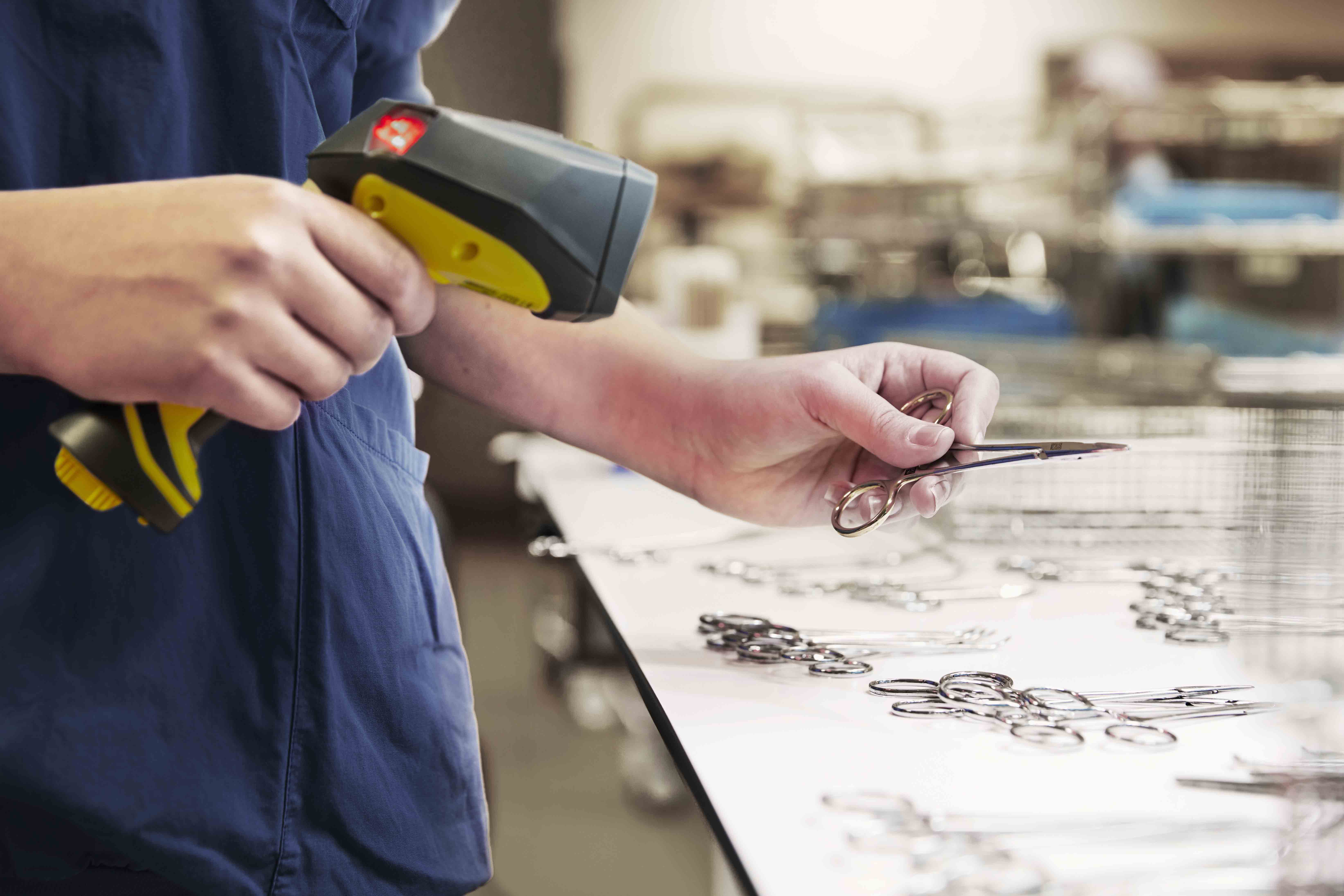 Surgical Instrument Marking Solution
T-DOC fully supports single instrument tracking and compliance with UDI regulations (Unique Device Identification). Combining your T-DOC solution with the Surgical Instrument Marking Solution provides a solid foundation for tracking and documenting the reprocessing and handling of single instruments.
The Surgical Instrument Marking Solution offers permanent, non-destructive and high-quality marking of instruments, endoscopes, tags and trays, improving efficiency and accountability.
The solution is sold in collaboration between Pryor and Getinge.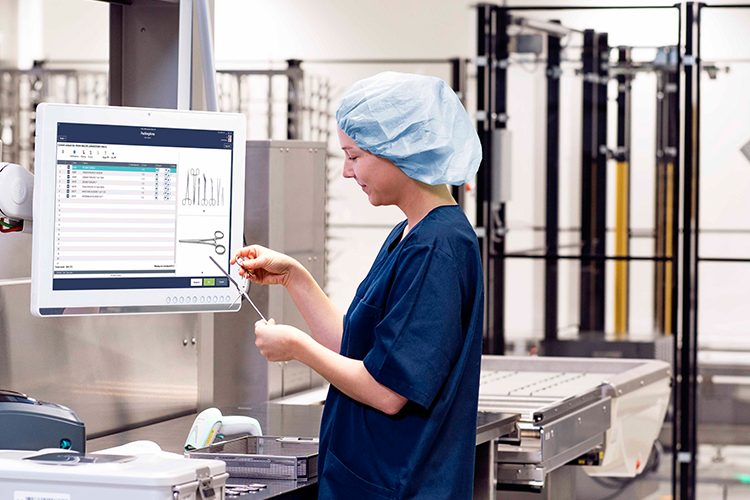 Turning bright ideas into new T-DOC functionality
All T-DOC customers worldwide have the possibility of influencing the future development of T-DOC and thereby be part of shaping the most efficient workflow.
The T-DOC Idea Forum is an intuitive feedback management system where T-DOC users can easily submit ideas for improvements and vote on others' ideas.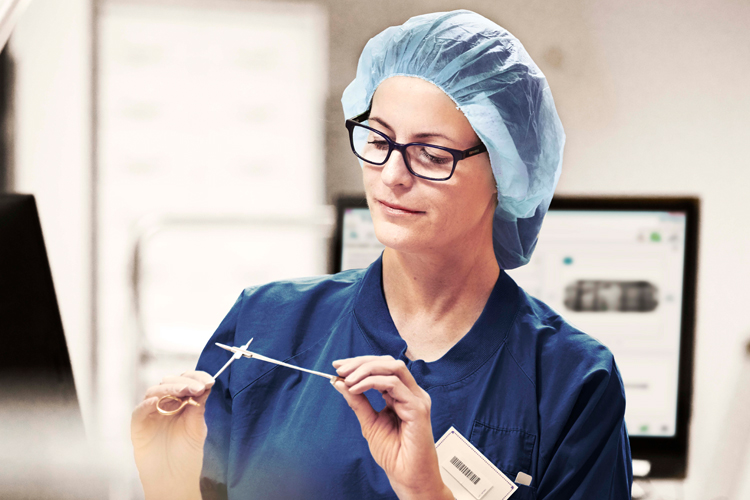 Quality assurance in the sterile supply workflow
T-DOC ensures that every important step in the reprocessing cycle is handled, providing you with auditable documentation for regulatory compliance. T-DOC also provides hospitals with full support to comply with all aspects of the UDI (Unique Device Identification) regulations and single instrument tracking.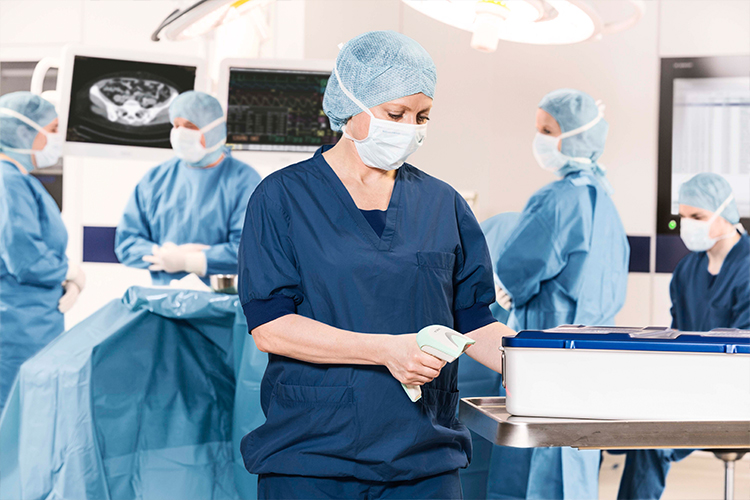 Utilize OR resources efficiently and save time
T-DOC enables the CSSD to plan the sterile production according to the surgical schedule. Thereby, ensuring the correct surgical assets, at the right time and place, and minimizing cancelled and delayed surgeries.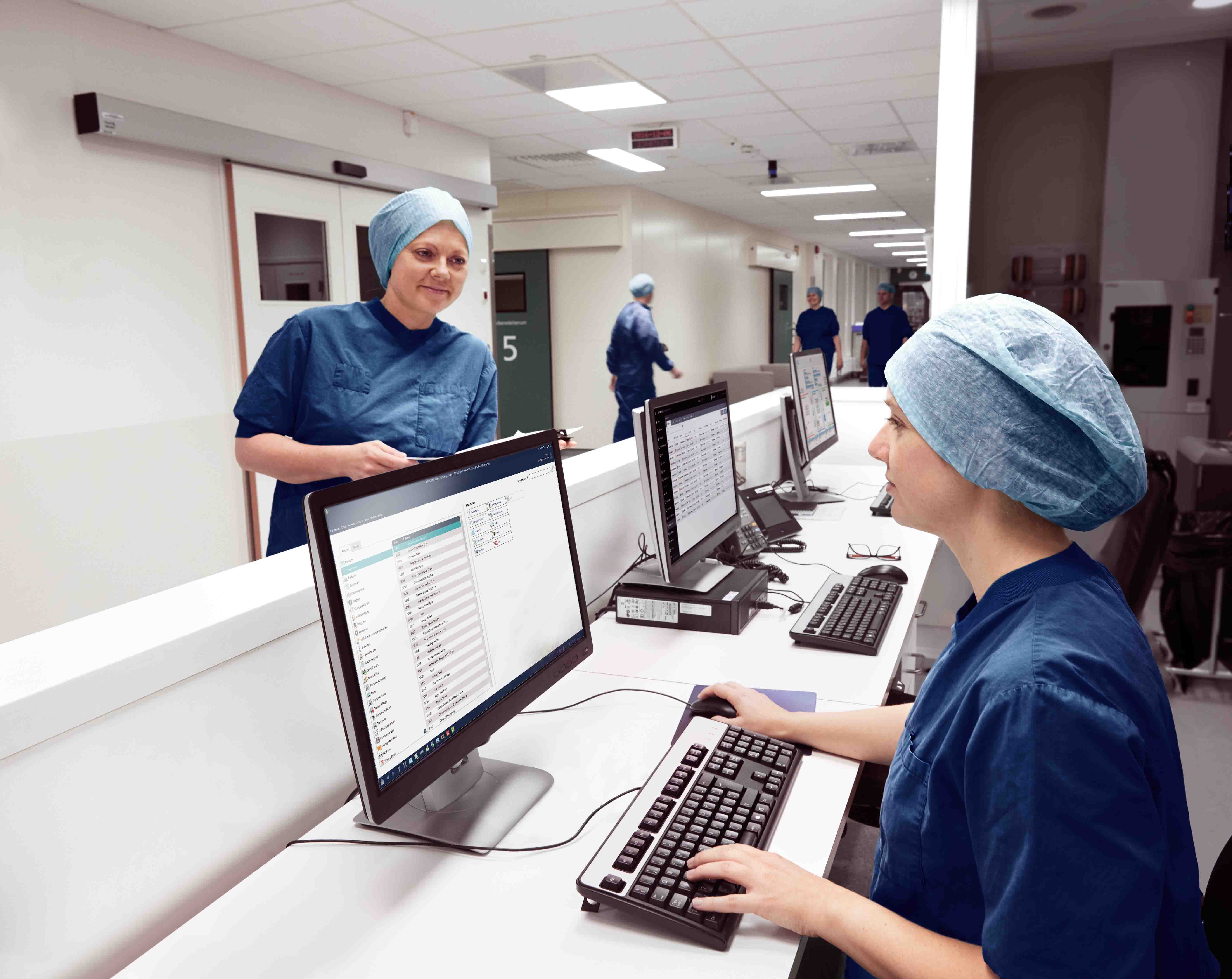 Protect your patient data with T-DOC
T-DOC helps hospitals set high standards for IT security when it comes to protection of sensitive information, restriction of which users can access which information, and storage of a detailed access log.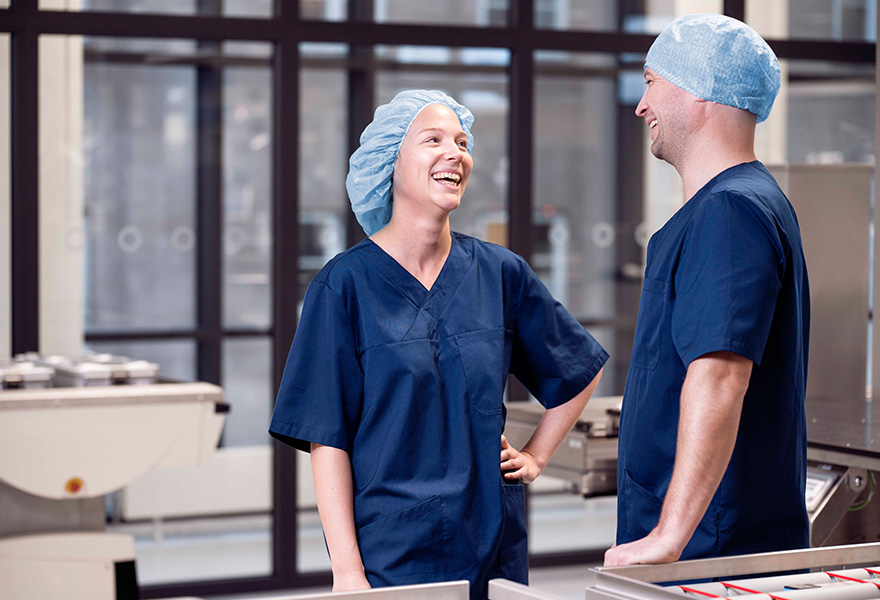 Return on investment
T-DOC directly impacts cost savings in the CSSD with less time spent searching for instruments, onboarding of new staff, and on manual process. In the OR, T-DOC reduces preparation time and optimizes the workflow, allowing for a more efficient surgical schedule. Studies show that one additional surgery per day increases 450,000 EUR annually.
Visit our Academy – training and education designed to enhance your proficiency