Advanced Surgical Perfusion

Getinge solutions for Cardiopulmonary Bypass (CPB)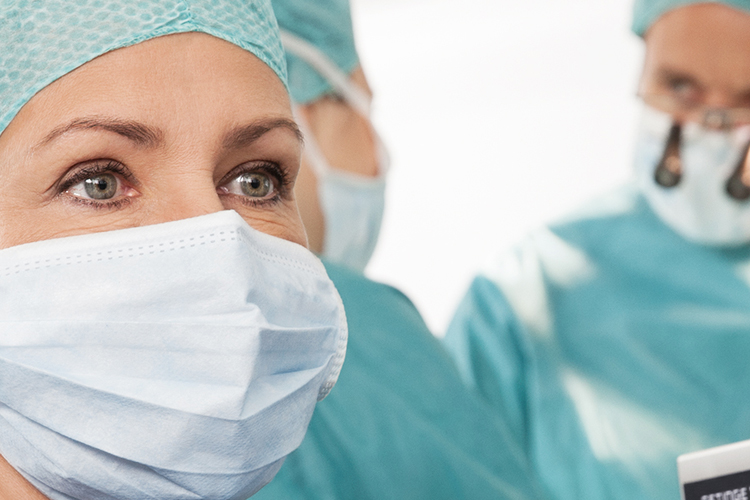 Cardiopulmonary Bypass (CPB)
Cardiopulmonary bypass (CPB) is a form of extracorporeal circulation, in which a CPB machine (heart-lung machine) temporarily takes over the function of the heart and lungs during surgery. Getinge surgical perfusion components are used successfully in thousands of cardiopulmonary bypass procedures each year.
Getinge cardiopulmonary bypass portfolio
Getinge cardiopulmonary bypass portfolio
1. HL 40 Heart-lung Machine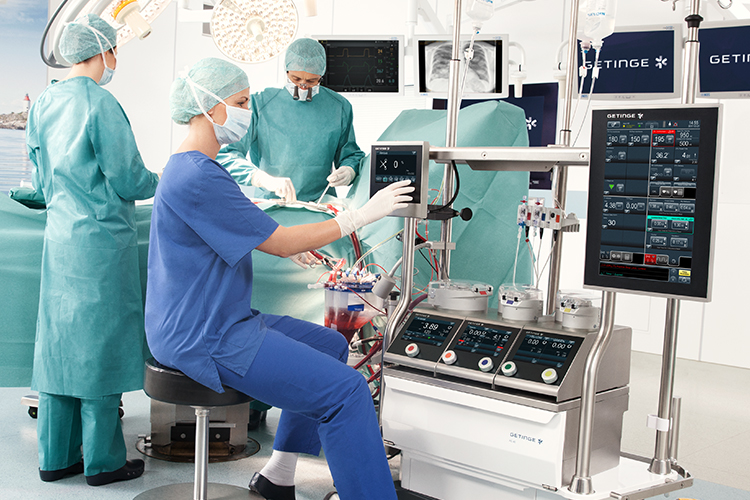 Inspired by perfusionists, Getinge's HL 40 heart-lung machine is designed to increase safety and ensure maximum uptime in cardiac surgery. A heart-lung machine permits controlled circulation of oxygenated blood during complex cardiac surgical interventions.
Read more
2. Vacuum Assisted Venous Drainage (VAVD) controller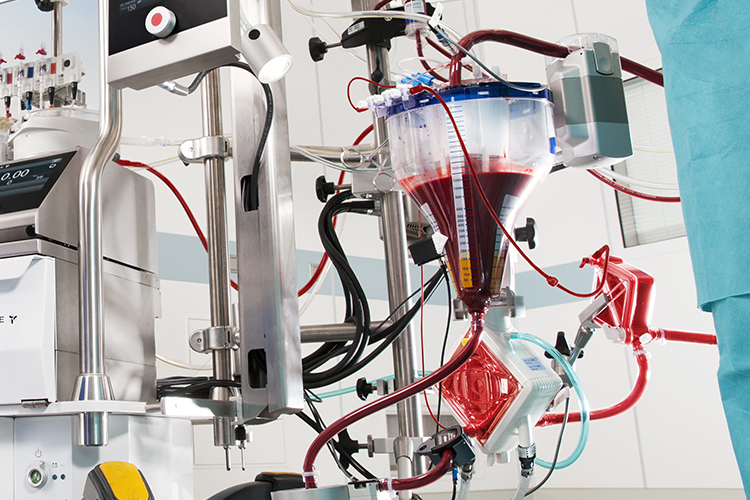 The VAVD controller allows accurate regulation of vacuum applied to a sealed reservoir. This enables vacuum assisted venous drainage to be performed during cardiovascular procedures.
3. MetaVision Perfusion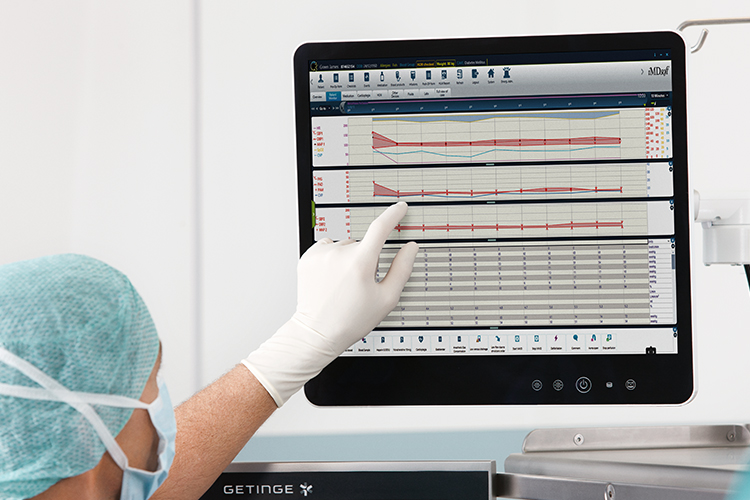 MetaVision Perfusion is a point-of-care information system designed in close cooperation with experienced perfusionists. The system supports standardized surgical perfusion workflows and is highly configurable to meet the perfusionist needs.
Read more
4. Reservoir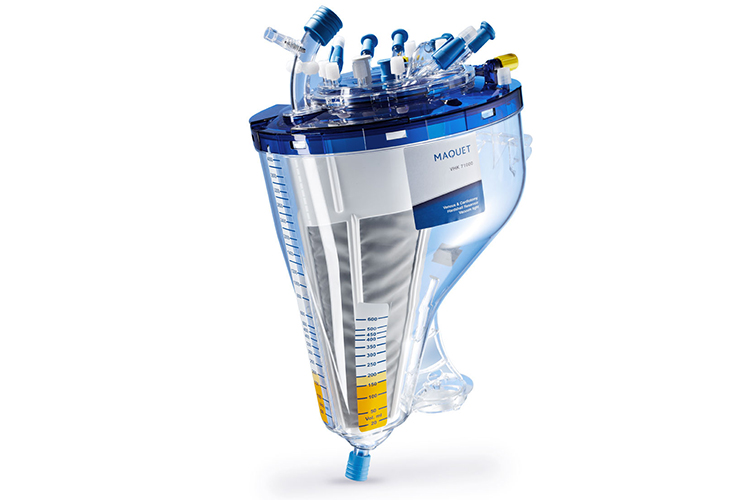 The venous hard-shell cardiotomy reservoirs are designed for use in cardiopulmonary bypass surgery. They serve as a blood buffer in the extracorporeal circuit and as a collection and defoaming device for aspirated blood.
5. Quadrox-i oxygenator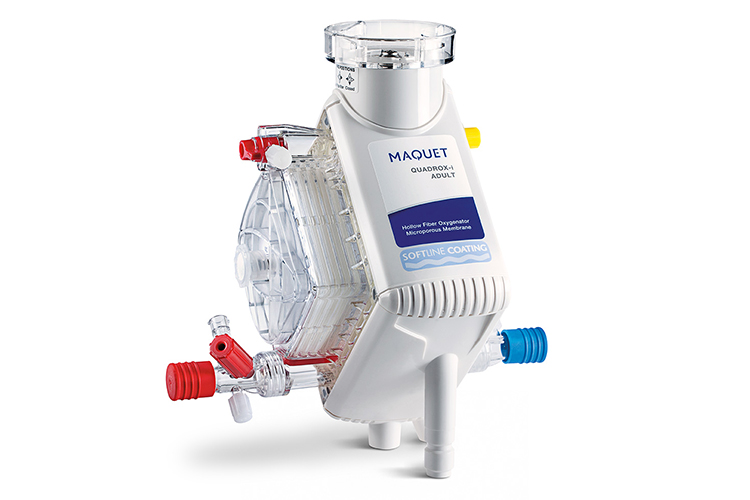 The oxygenator serves as the lung. It is used in cardiac surgery, in combination with a heart-lung machine, to oxygenate blood, remove carbon dioxide and adjust blood temperature.
Read more
6. Disposables for surgical perfusion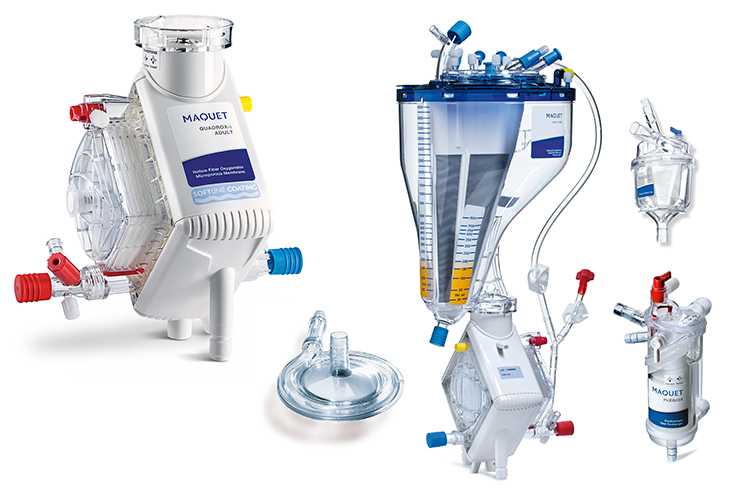 Getinge offers various disposable products, customized as well as modular tubing sets and different coating options, required in cardiopulmonary bypass.
Read more
7. HCU 40 Heater-Cooler Unit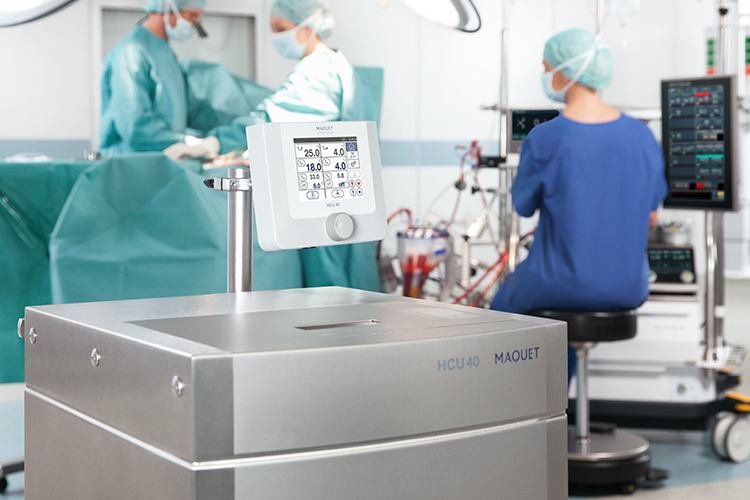 Simple, fast and precise control of patients blood temperature are essential requirements for a hypo/hyperthermia device for use during extracorporeal circulation. Temperature change is achieved via a combined oxygenator and heat exchanger during cardiovascular interventions.
Read more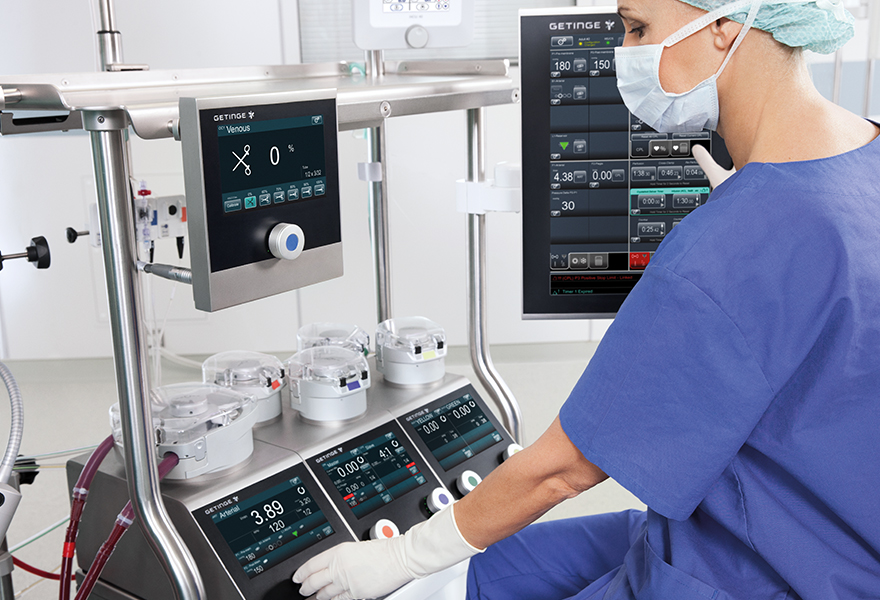 No room for errorGetinge putting patients first for more than 30 years
The advanced perfusion features of the HL 40 heart-lung machine support appropriate treatment. A familiar, perfusionist-developed interface minimizes the learning curve to reduce use errors.
Explore our products
Find the right products and solutions for you