Choose the high-performance device that meets your long-term sustainability goals.
There can be no trade-offs between sustainability and safety. Efficient and
versatile Aquadis 56 Washer-Disinfectors provide effective cleaning and high
throughput in a small physical and environmental footprint.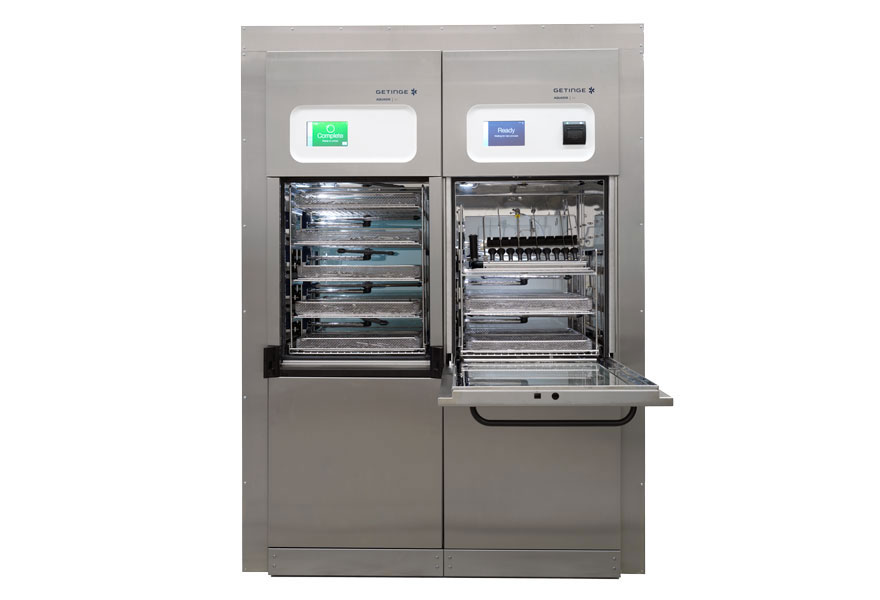 Versatility
Choose single or pass-through models with manual folding or automatic sliding doors to improve space utilization; compatible with standard storage, transfer, and loading trolleys to ensure economical process flow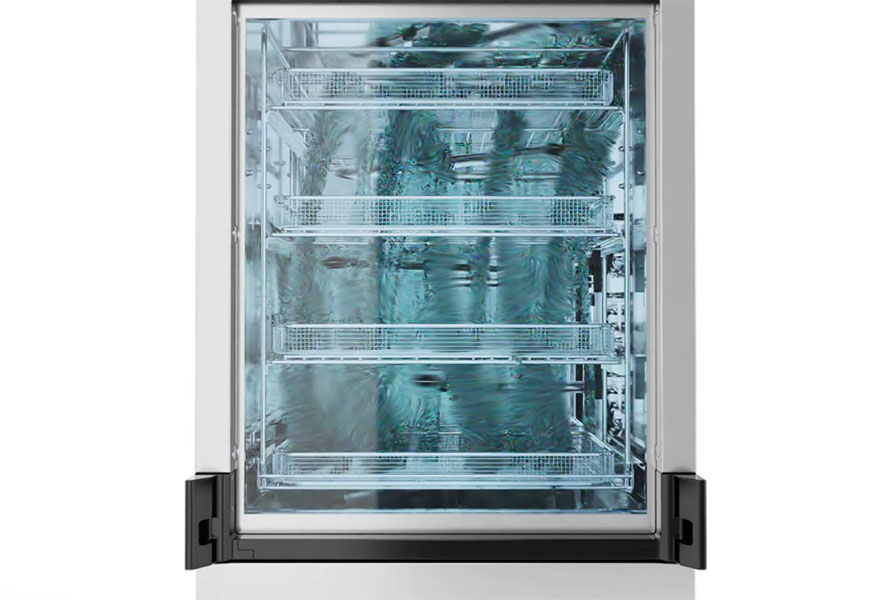 High-performance cleaning
Dual-pump technology ensures optimized water pressure for superior cleaning with low water usage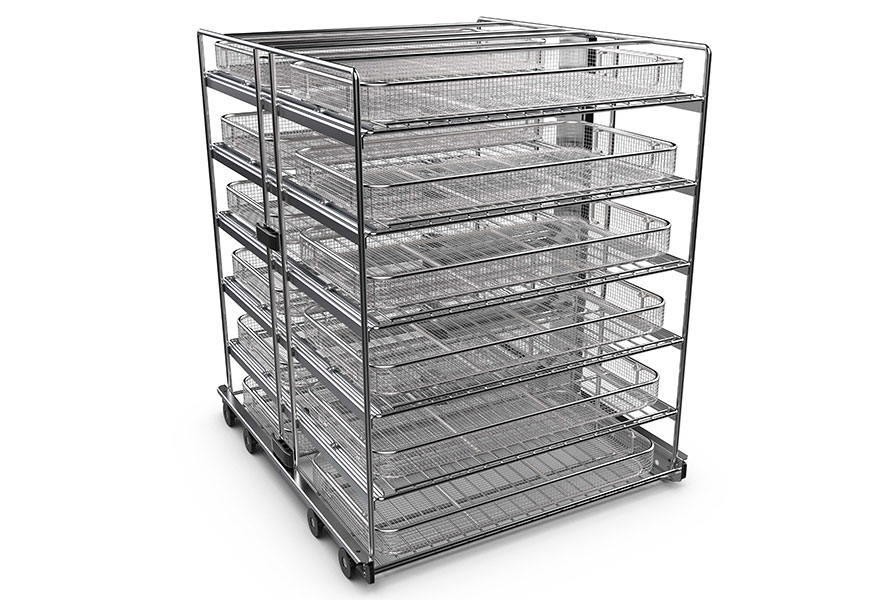 High capacity
- up to 12 DIN trays
Easily customizable wash carts ensure individual processing needs are met perfectly and adapt the same wash cart for many different purposes. Just rearrange it for the sizes, volumes or types of load you need to process for the moment.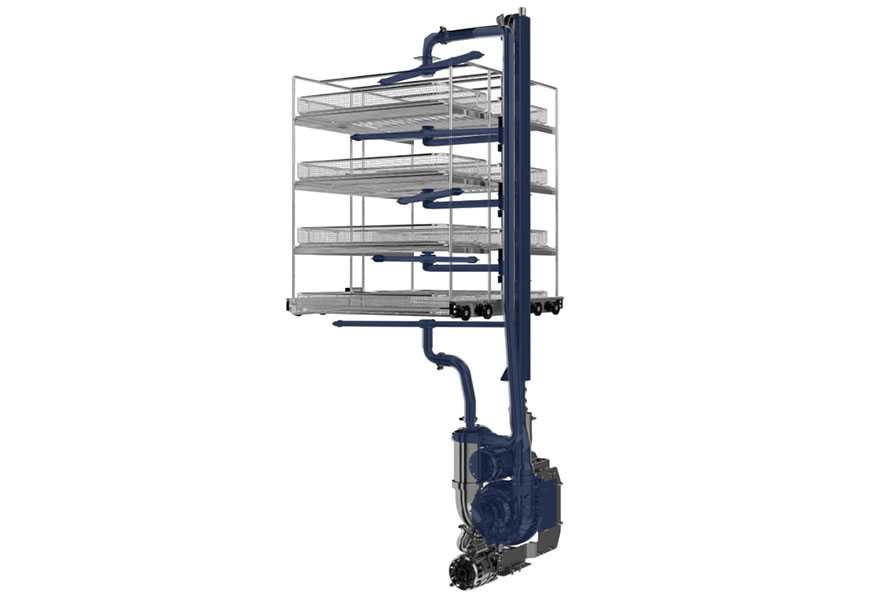 Eco-friendly features
Speed control and dual-circulation pumps use water more efficiently
Efficient cycles use less water and energy
Precise detergent dosing and dilution minimize waste
Technical data
Measurements - external
Model
56M
56A
Width
mm / in
650 / 25 9/16
Depth
mm / in
690 /27 3/16
760 /29 15/16
Height*
mm / in
1,950 / 76 49/64
Measurements - internal
Model
56M
56A
Wash levels (up to)
pcs
6
Chamber volume (gross)
L / gal
298 / 79
Chamber volume (effective)
L / gal
229 / 61
Chamber width (effective)
mm / in
555 / 21 27/32
Chamber depth (effective)
mm / in
618 / 24 21/64
Chamber height (effective)
mm / in
667 / 26 17/64
DIN** trays/load
pcs
12
SPRI II*** trays/load
pcs
10
* = Height of the front of the machine that will be recessed in a wall
** = DIN = 480x250x50mm
*** = SPRI II = 340x250x70mm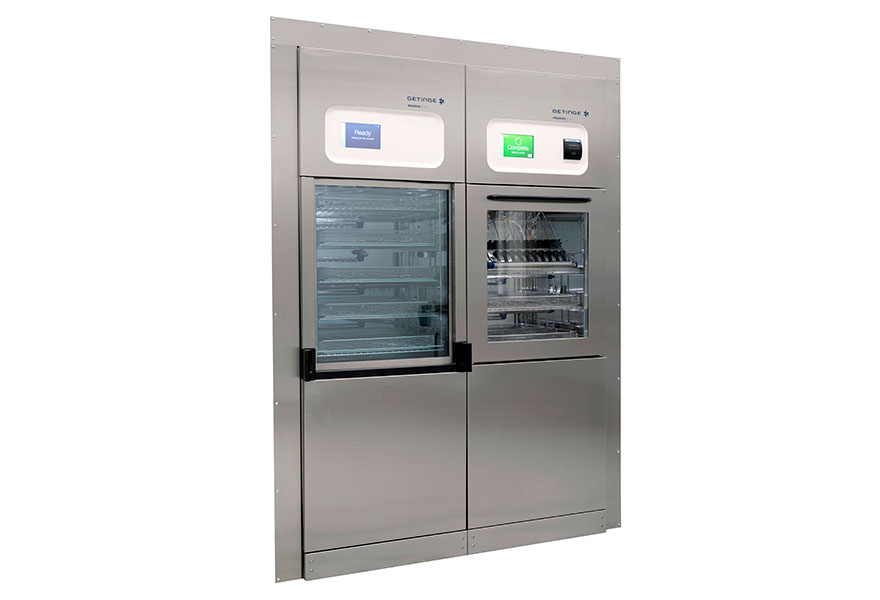 Efficient throughput - sustainable performance
At Getinge, we designed the Aquadis 56 Washer-Disinfectors with a "less is more" mentality. They use less energy, water, and detergent while delivering more efficient and effective cleaning of instruments and equipment – allowing you to spend less money over the life cycle of the product.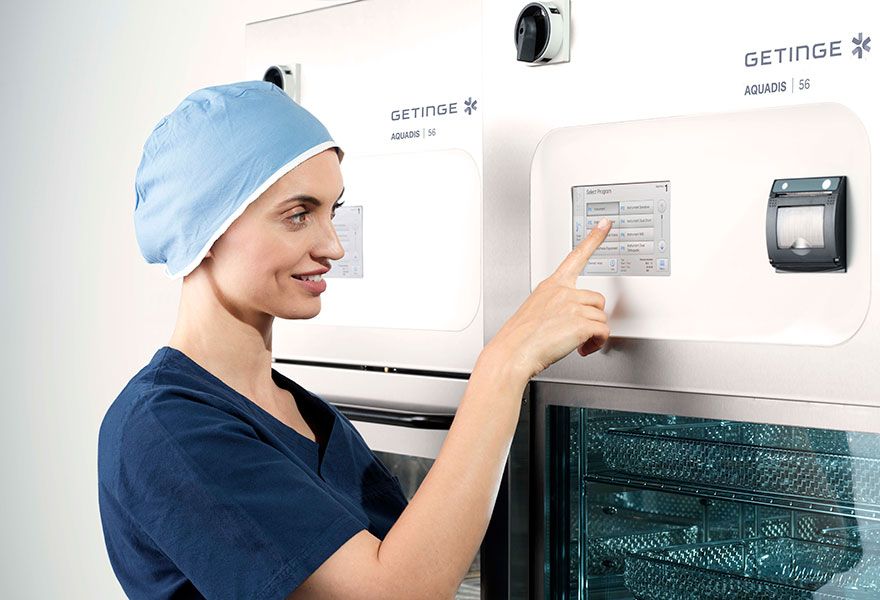 Intuitive design
The Aquadis 56 Washer-Disinfectors feature an innovative, user-friendly interface display. The intuitive design requires less training, and can be easily operated by staff at all experience levels.
Marketing Sales - Brochures
Product brochure

Product range brochure

Product brochure

Product range brochure

Accessory brochure
Improve your knowledge with our eLearning and training courses
At Getinge Educational Institute, we have dedicated material for topics related to Intensive Care, Cardiovascular Procedures, Operating Room and Sterile Processing. We can support you with information about current technologies and best practices to boost your performance and productivity.
For more information about our onsite events or remote trainings, you can also contact your local sales & service representative.