Streamline processes for an optimal health output
Staff overview
Silent communication
Patients lists
Surgery calendar
Data dashboards and capacity forecast
Complete control of the patient flow from arrival to discharge
Facilitate coordination, collaboration and communication in and across departments with INSIGHT.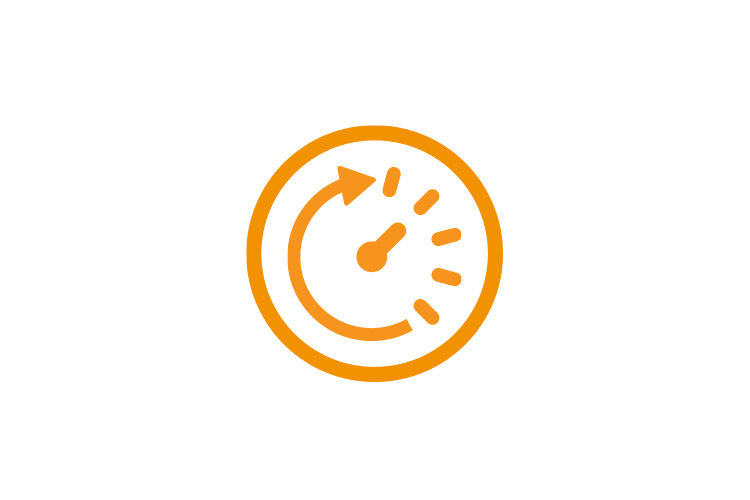 6,4000 working hours saved per year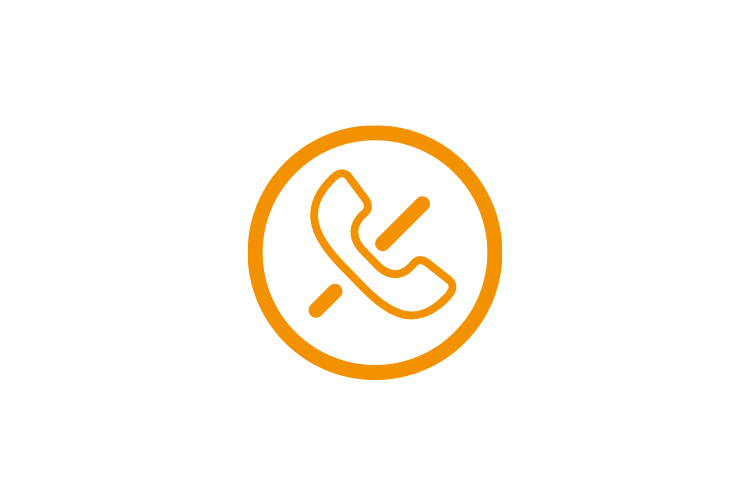 39% reduction in phone calls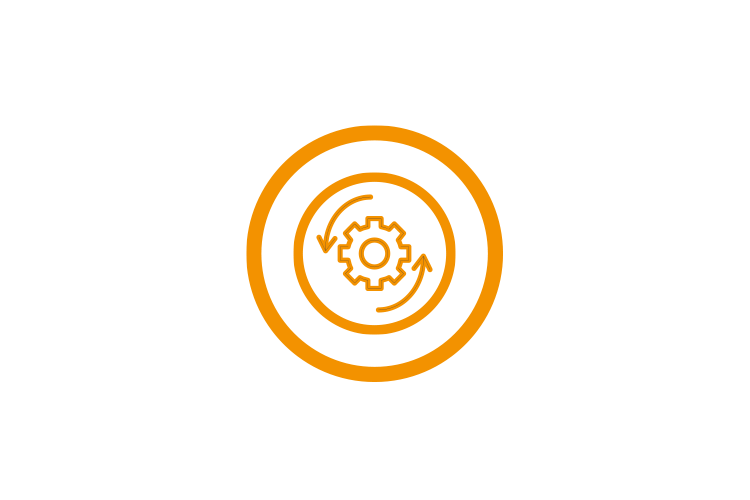 19% increase in department efficiency
The staff have welcomed the new initiatives to the extent that today they cannot work without the patient flow system which is an indispensable tool for everyone in the department.
Experienced customer gains with INSIGHT
INSIGHT has a proven impact on patient throughput, resource utilization, and on the general stress level in and across departments. Download the whitepaper to learn more about the benefits other customers have experienced by implementing INSIGHT.
Staff overview
Visualization of staff on duty
Overview of who is working in which roles or responsibilities
Easy to assign patient and activity responsibilities
Staff are presented with their name, profile picture, phone and contact information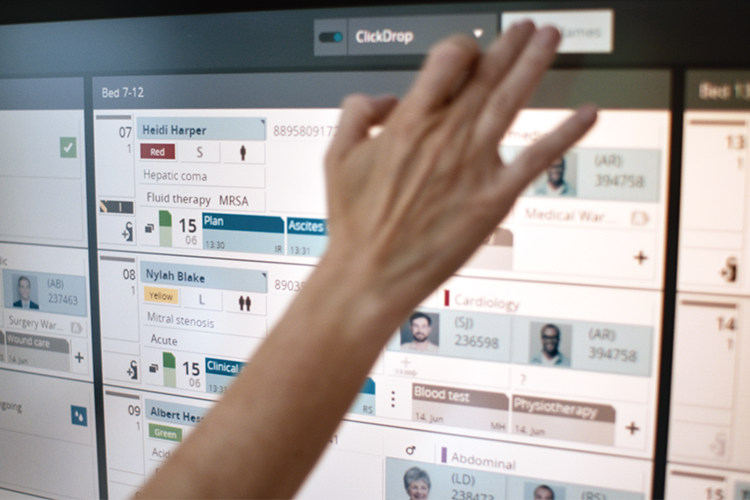 Silent communication
Instant communication across departments
Share information in real-time between relevant locations
Mobile notification alert key staff of new assignments, changes or delays
Notes offer one-way messages on hospital or department level
Chat functionality within and across locations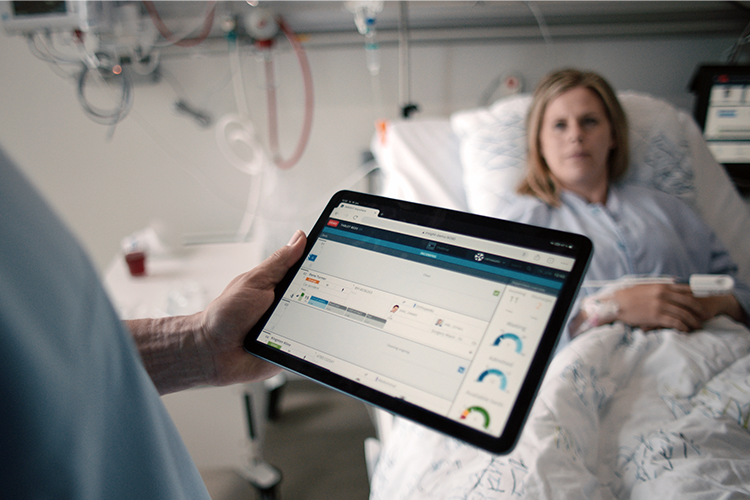 Patient lists
Filtered overviews of patients and their assigned care activities
Lists of inbound or waiting patients, patient transfers or planned discharges.
Lists of patients with assigned clinical activities (blood tests, x-rays, examinations or surgery)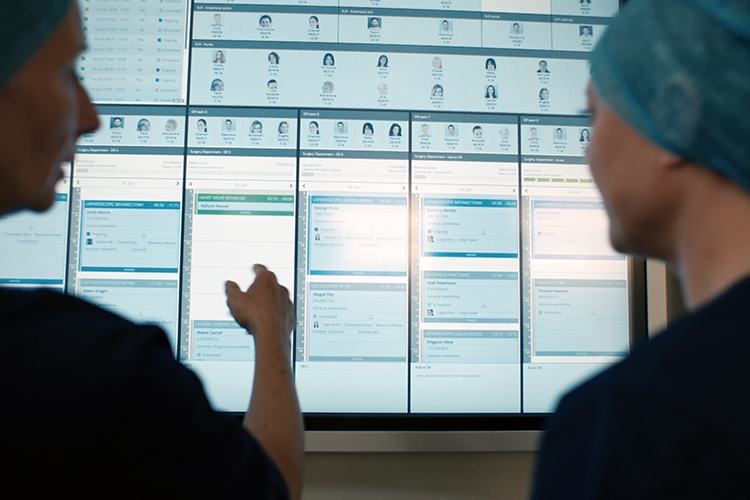 Surgery calendars
Overview of the surgery plan and ongoing surgery progress
Surgery schedule across ORs
Color coding for surgeries to its current status
Progress updates
Updates information for every department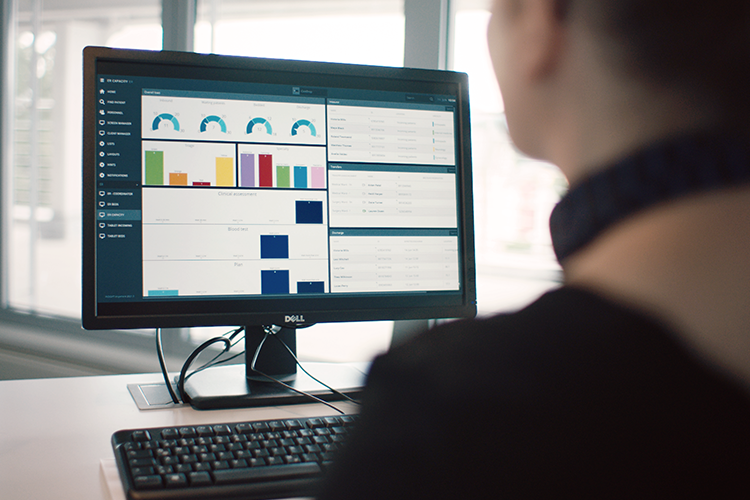 Data dashboard and capacity forecast
Decision-making support for department and hospital management
Dashboards with easy-to-decode graphs
Quick overview of key performance indicators
Overview of the current situation in the department
Effective prioritization with clear patient statuses
INSIGHT visualizes key treatment information such as triage levels, specialties, care level, and planned activities in simple overviews. All to provide staff with the information they need to make better decisions and ensure high standards of care.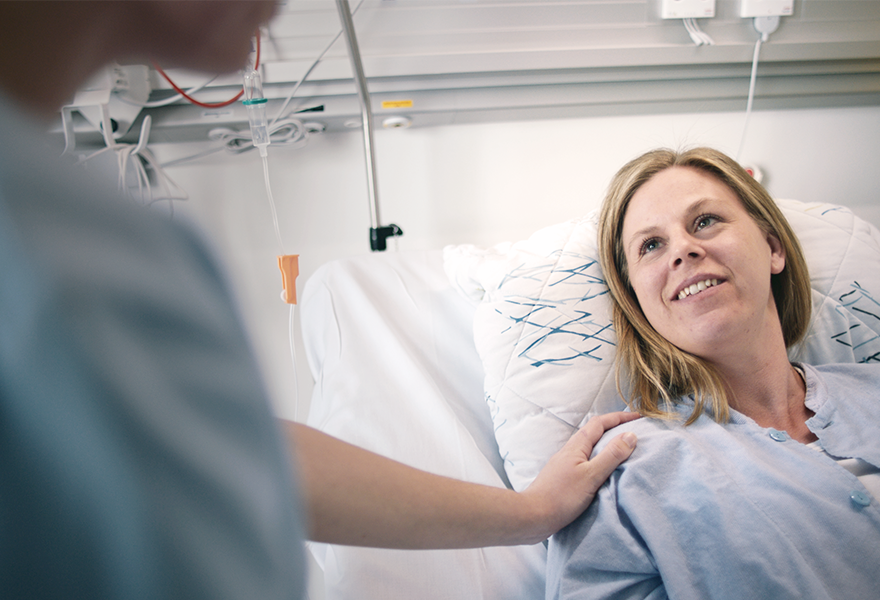 Cross-hospital bed capacity management
INSIGHT visualizes bed locations and capacities, including cleaning state, reservations, and special features. The scalable overview can be used for local administration in a single department or span the entire hospital. This supports central bed coordination teams in managing and allocating capacities.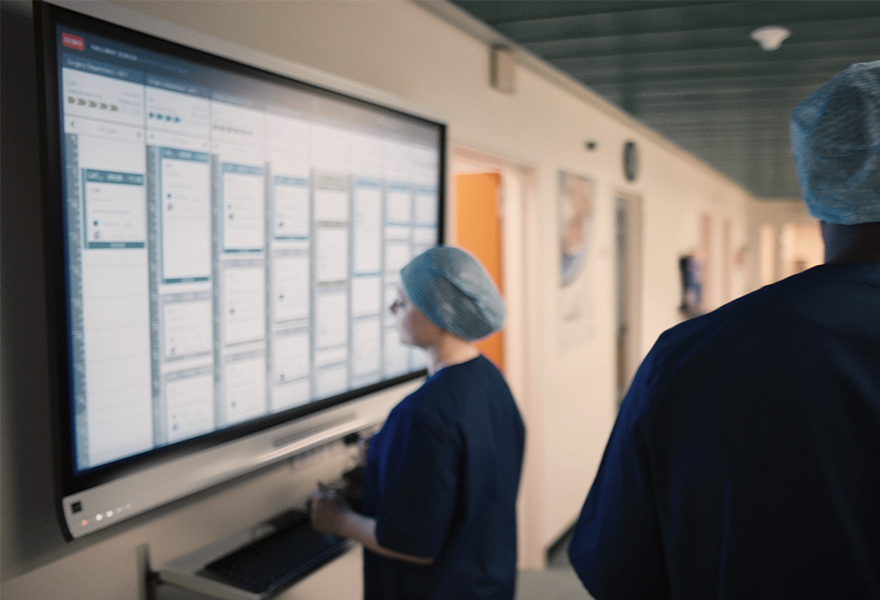 Surgical progress updates & flexible planning
INSIGHT helps maximize the utilization of operating rooms, equipment and resources. During surgery, real-time progress updates from within the OR combined with live video streams are visible at coordinator workstations. Together with mobile notifications on significant changes, cancellations and reprioritizations are shared automatically with surgical and service staff.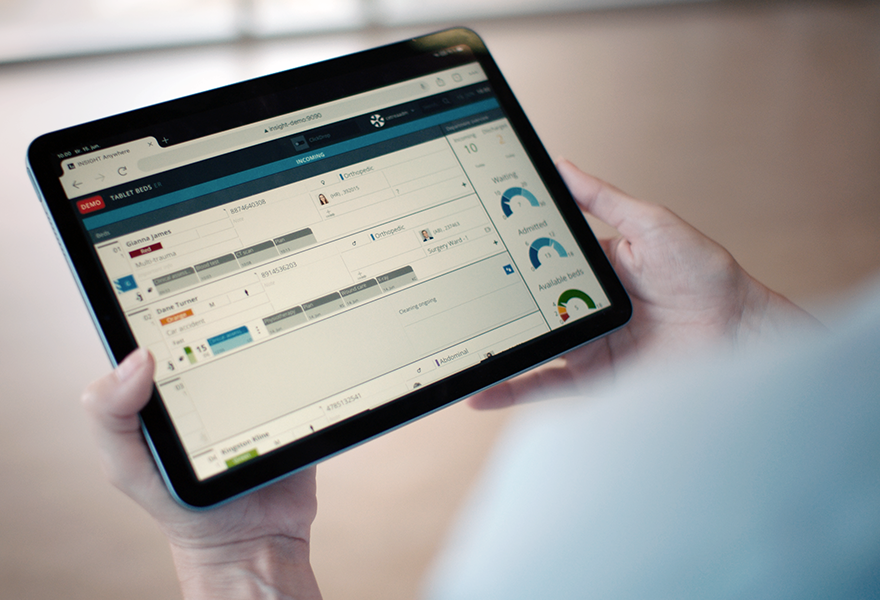 Real-time data dashboards and capacity forecasting
INSIGHT's graphical dashboards with key department data provide at-a-glance insights into the current load. Thus, INSIGHT offers ongoing decision-making for department and C-level alike. Data on inbound patients, transfers and planned discharges builds capacity forecasts, revealing potential overcrowding, bottlenecks, and staff shortages.
An overview of proven customer results after implementing the INSIGHT patient flow management solution
Marketing Sales - Brochures
An introduction to the INSIGHT patient flow management solution and the value it brings to customers